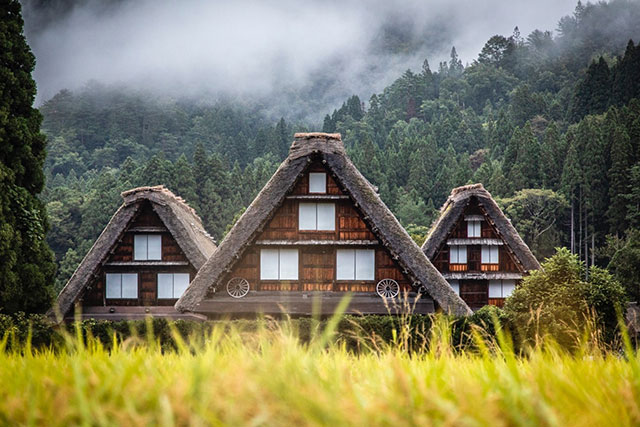 The Hida region occupies the northern half of Gifu Prefecture, it's an area that retains a feel of traditional Japan like few other parts of the country, this can be said especially so about the townships of Takayama and Shirakawago. Historic buildings and traditional culture are in abundance in Hida, making it a popular place for domestic and international travelers alike, who are looking to add a slice of rural life to their Japanese travel itineraries.
In the summer months the area enjoys beautifully warm weather, and in winter it experiences a very cold climate, with some of the heaviest snowfall in all of Japan, reaching up to ten meters in the northern-most parts.
The region is also famed for its high-quality wagyu beef, and the Takayama Festival, which is considered one of the best traditional Japanese festivals in the country.

There's a lot to see and do in the Hida region, with several areas worth adding to any trip to this part of Japan. The city of Takayama is the obvious place to base yourself as it has the better connections to the rest of Japan and offers a wide range of places to stay, from here you can also access all other parts of the Hida region.