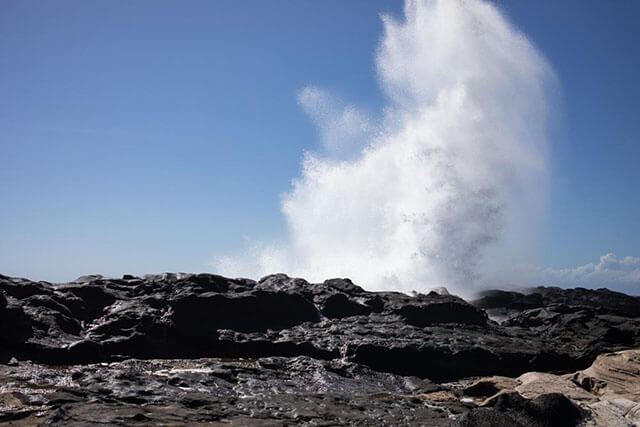 With the Miura Hanto being surrounded by ocean in three directions, and with Sagami Bay to the west, the peninsula's attractions are mostly of the marine-related kind. The area's rich aquatic life can easily be encountered up close: either out at sea through a windowed boat bottom, or within an expansive aquarium. Miura's famed maguro (tuna) can be sampled and purchased right by the fishing port it comes into, while just over a bridge from the harbor area awaits Jogashima's historic lighthouse and highly distinctive beach.
01

Visit Misaki Port and Urari Marche

Miura City's two waterfront focal points are Misaki Port and the nearby Urari Marche. It's pleasurable to while away an hour or two simply hanging out around the port, which is still home to an active community of fisherman specializing in the region's famed tuna. Their sumptuous catches can be purchased at the Urari Marche, adjacent to the port, along with other locally produced foods. Misaki Port is also the embarkation point for the Nijiiro Sakana Go. This small boat offers cruises lasting around 40 minutes, with its glass-windowed bottom allowing passengers great views of Miura marine life in its natural habitat. Those wanting to take in the port area more speedily can hire bikes from a rental point by Urari Marche.

3.5

195 Reviews

Kanagawa Pref. Miurashi Misaki 5-3-1

0468816721

[Sakana-kan (1F)] 9:00-17:00…

View All

4.0

36 Reviews

Kanagawa Pref. Miurashi Misaki 5-3-1 Curious Marche

0468816721

9:20-16:00[Winter] 9:20-15:1…

View All

02

Jogashima and its lighthouse

Just to the south of Misaki Port is the small island named of Jogashima. Accessed via a bridge, Jogashima is a popular escape-from-the-city destination for its panoramic ocean views, lighthouse, and a beach that some visitors describe as otherworldly. The landmark Jogashima Lighthouse, designed by a French architect, dates back almost 150 years. Standing 30m above sea level, it houses an observation deck offering superb views out over the sea. Two alternate footpaths begin at the lighthouse, taking you down to Jogashima's southern shore.

Here the dramatically rocky beach is unlike anything else in the region, with the most awe-inspiring sight being a long and narrow rock formation that thrusts into the ocean: over many centuries this has had a huge 'eye'-like hole cut out of it by the sea. Swimming and snorkeling are safe around certain part of the beach, but be careful when tides are strong: at such times, Jogashima's fierce waves are a photogenic spectacle best enjoyed from a safe distance.

03

Roam around the Keikyu Aburatsubo Marine Park, and see its Rocker Penguins

Located at the tip of a cape on Miura's western coast is this part-indoor, part-outdoor aquarium and leisure center, that is especially recommended for those accompanying kids. Great views of Mt. Fuji and an extensive collection of marine life (including three-meter-long sharks) make this highly worthwhile stop-off, but the highlight for many is the attraction's Northern Rockhopper Penguins These friendly folks reside on their own 'Penguin-jima' artificial island, which they enjoy ambling around all day to the delight of visitors. The park also offers fun activities intended to educate children on the diversity and significance of our aquatic neighbors.

Keikyu Aburatsubo Marine Park

Kanagawa Pref. Miurashi Misakimachi Koajiro 1082

0468800152

View All

04

Museum of Modern Art, Hayama

This art museum is a little far from the above mentioned attractions, but for those making an early start to the day, or traveling by car, it's a great place to get a dose of contemporary culture. The museum's main hall, opened in 2003, was formerly a villa belonging to the family of Prince Takamatsu. These days it makes effective use of its seaside location's abundant natural light, which falls beautifully upon a permanent collection including works by Matisse and Rodin and a selection of nihonga paintings. Temporary and touring exhibitions introduce the work of artists both Japanese and international.