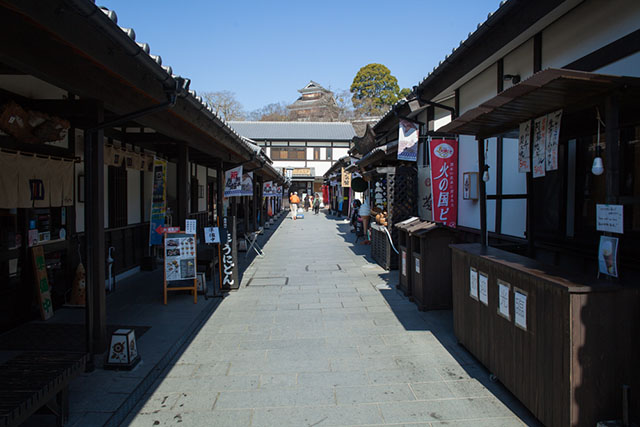 Kumamoto is one of the biggest cities in Kyushu. With nearly a million people living in Kumamoto City, you can be sure that there are plenty of things to do on a day out.
Ippuufuumisan

While it's not your everyday food for Japanese people, horse meat is considered something of a delicacy. This isn't exactly a traditional food, as it only became popular in the late 19th century and even more so once horses were no longer required for travel. Many horse meat restaurants specialize in thinly sliced, raw horse, but you can also find places that serve a cooked version. The taste is described as being a mix between beef and venison, with a slightly sweet and gamey flavor. If you're in Kumamoto and feel like trying horse meat, head to Ippuufuumisan near Kumamoto Castle for a more upscale dining experience.

彡

熊本県熊本市中央区下通1-7-7 スマイルビル1F

096-355-8125

View All

Kumamoto Castle

During the Meiji Restoration Period, many of Japan's castles were demolished, but luckily, Kumamoto Castle was spared and is one of the most complete castles in Japan. Sadly, the castle was damaged by an earthquake in 2016, but repairs are underway and this is still one of the more beautiful places to visit in Kumamoto. Hundreds of cherry blossom trees cover the castle grounds, making this a great destination in the spring.

Kumamoto Pref. Kumamotoshichuouku Honmaru 1-1

0962235011

9:00-17:00(Last entry16:30)

View All

Josaien

The Josaien area is an Edo-style neighborhood that sits near Kumamoto Castle. This is a great place to check out some traditional shops and try some of the unique regional cuisine. For example, you can sample uni (sea urchin) croquettes, garlicky Kumamoto ramen, and more. This area also has some historical monuments and beautiful parks to enjoy.

Kumamoto Pref. Kumamotoshichuouku Ninomaru 1-1-2

0962885577

[Sakura no Koji Saturday pro…

View All

04

Suizenji Jojuen Garden

Suizenji Jojuen Garden

A few stops from Kumamoto Castle, you can find the Suizenji Jojuen Garden. This is a great area to have an afternoon stroll and enjoy some of the well-manicured gardens often associated with traditional Japan. There are several recreations of important Japanese landmarks; there's even a miniature Mt. Fuji.

4.0

775 Reviews

Kumamoto Pref. Kumamotoshichuouku Suizenjikouen 8-1

0963830074

8:30-17:00 (until Last entry…

View All

Shimotori Shotengai

If you feel up for shopping, karaoke, or are feeling a bit hungry, Kumamoto is home to the longest covered shopping arcade in Kyushu. Shimotori Shotengai is similar to many of the covered downtown areas throughout Japan, but it's a good bit longer than most. There are plenty of cafes, bars, and restaurants in this area, so it's one of the centers of Kumamoto's nightlife.

Sakae Dori

Another popular nightlife area is the area. This is an area that mostly specializes in bars and live music venues. Visiting the bustling Sakae Street could be a really great way to end your day in Kumamoto. Pay attention to the signs outside of bars on the street; they'll let you know what's going on inside and tell you if there's a table charge for the event.