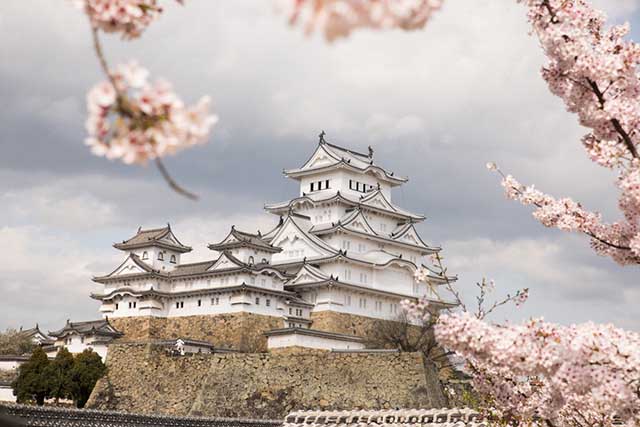 Stretching all the way from the Seto Inland Sea to the Sea of Japan in the Kansai region is Hyogo Prefecture, home to stunning natural sites and some of the best onsens in Japan. A rather international pocket of Japan, Hyogo is home to the port city of Kobe, one of the first points of international trade in the country. In 1995 Kobe was devastated by the Great Hanshin earthquake, however showing unstoppable resilience the city managed to bounce back to its former glory. With its fascinating history and richly diverse culture Hyogo prefecture offers plenty to explore.

The present day incarnation of Hyogo Prefecture is an interesting mix of cultures. During the end of Japan's Heian period, in 1180 the emperor Taira no Kiyomori and his imperial court moved to Kobe, Hyogo's capital city where they resided for six months. This royal influence has had an impact on the area that still remains today. Respect for the royal history of the city is seen in sites like the internationally recognized Himeji Castle.

It's almost a crime to visit the Hyogo area without visiting Himeji Castle. Built in 1333, the castle is disputably one of Japan's most iconic sites. Recognized as the country's finest surviving example of traditional prototypical Japanese architecture, the structure draws swarms of guests all year round. Now officially awarded UNESCO World Heritage Site status, this brilliantly white, feudal era castle is comprised of 83 buildings and features some of the most advanced defense mechanisms of any castle from its time. Managing to avoid the devastating effects of war and natural disaster, Himeji is one of only 12 original remaining Japanese castles. Having been renovated and reopened in 2015, it's looking better than ever.

Kobe, Hyogo's capital is located around 30 kilometers from Osaka. Home to around 1.5 million people it's the sixth largest city in Japan and was one of the first points of international trade between Japan and the rest of the world.

Opening to foreign trade in the 19th century, the city was greatly influenced by its newly formed foreign connection. As a result the city's influences of European, Chinese and Japanese culture can be seen in the architecture, food, and culture. To really understand Hyogo beyond the Kobe city limit, it's worth visiting the town of Sasayama, home to Sasayama Castle and Tamba village which birthed the nationally recognized Tamba ware pottery.

Hyogo is overflowing with some of the best mineral rich onsens in the Kansai area. If you're on the hunt for the ultimate relaxation getaway, the historic areas of Arima, Yumura, and Kinosaki are all worth adding to your itinerary. You can soak up the history of Hyogo while soaking in the prefecture's most impressive hot springs.