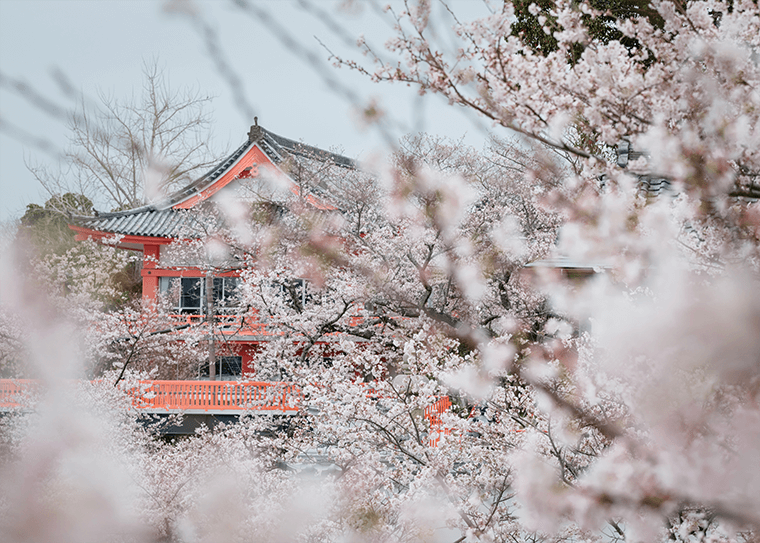 Are you looking for somewhere different for your cherry blossom viewing? These four places in Wakayama prefecture, Kansai region, western Japan are mainly known to locals with each place having a fascinating story to tell. Plus the sakura is spectacular.

Some say that the gods first descended to earth in Wakayama. Many visit the area to experience the pilgrimage route of the Kumano Kodo along the Kii mountain range, or sit still in one of the many temple stays available in the Buddhist mountain town, Koyasan. Due to a humid subtropical climate, Wakayama is particularly famous across Japan for mikan (like a mandarin) and umeboshi, pickled plums, which in this region are often made with honey.

The capital of the prefecture is also called Wakayama and is an easy 60 minute train ride from Osaka or 90 minutes from Kyoto. Here are four places in and around Wakayama City area to see sakura. The three temple locations listed are a part of the oldest pilgrimage route in Japan, the Saigoku Kannon Pilgrimage. People walk to 33 temples praying to Kannon, the Goddess of Mercy.