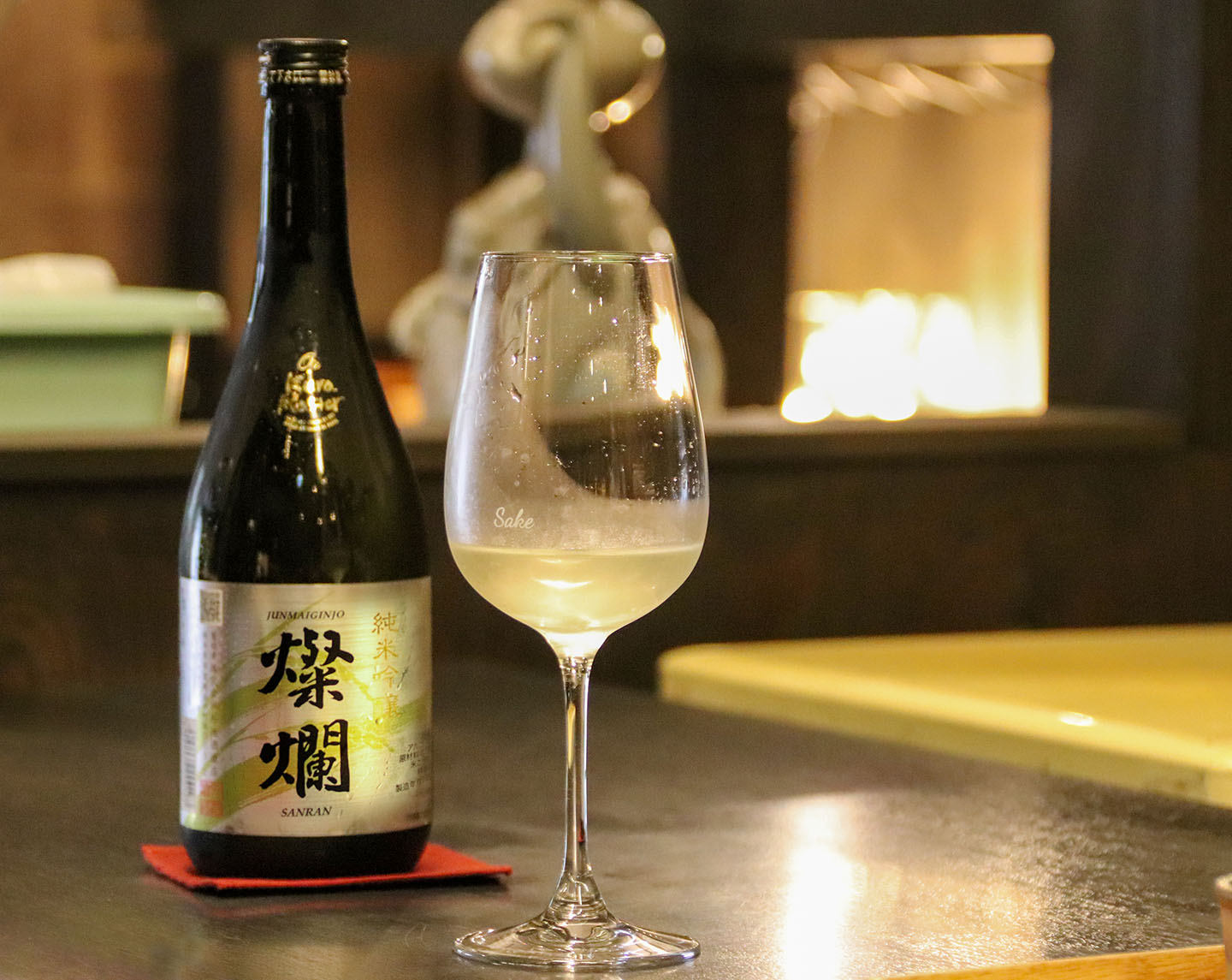 Through thorough management, the particular water, and rice used, Tonoike Sake Brewery produces a rich, fruity sweet sake that no other brewery can produce. Since 1937, Tonoike Brewery in Mashiko town, famous for its pottery and ceramics, has been producing Gold-winning Sanran Sake. This highly regarded Tonoike Brewery which has been winning numerous gold awards in domestic and international contests has been a popular destination accepting over 70,000 visitors yearly. Offering not just a tour to learn about the history and the values associated with the secret behind this popular sake but the brewery also has a cafe and shop to actually try special items made using rice and sake.
01

The Only Sake Brewery in Mashiko

The town Mashiko in Tochigi Prefecture is known for its clay-based pottery, Mashiko ware, that uses traditional techniques since the Edo period. In such a place, Tonoike Sake Brewery, the only sake brewery in the town was founded by Tonoike Itsugoro in 1937 with the desire to create his own unique sake. The brewery is still run by the Tonoike family and was incorporated in 1957.

Stereotypically, toji, the master brewer, has an image of a elderly man who looks professional. However, to preserve the unchanging taste while inheriting the tradition with the new skills and technology of the new generation, a small number of elite sake masters working here are relatively young with the toji (master brewer), Makoto Ono, being only in his early 40s. Although the toji is young, he has been certified under two schools of toji, Nambu Toji (originating in Iwate Prefecture) which is one of the 3 biggest Toji guilds in Japan, and the Shimotsuke Toji (originating in Tochigi Prefecture). To be certified as Toji, sake master has to go through harsh training and tests and is rare for a person to acquire two at such an early age. By assembling a selected number of elite sake masters who have undergone harsh training, Japanese sake made here is nothing like any other breweries.

02

Focus on Quality Over Quantity

Tonoike Sake Brewery's sake is made by a selected group of elite sake masters, using flavorful rice and the underground water veins of the Nikko mountain range as brewing water. With only a limited number of elite sake masters, it is too hard to mass produce sake at this brewery. The key to their sake making is thorough management and cleaning and of all, the emphasis is on quality rather than quantity. Because of this, some might think that their sake making might be different compared to other breweries. However, "The process of making sake here is just like any other breweries. It's just the difference of how clean the brewery is and also, the two types of yeast used" explains the toji (master brewer), Mr. Ono. With just a single yeast, differentiating the taste may become difficult. However, by using two types of yeast, Tonoike Brewery made it possible to make a complex sake that can have a different aroma like banana, grapefruit, etc. which this complexity makes the sake produced here so distinctive that can not be found elsewhere.

Left: Makoto Ono, the Toji (master brewer) at Tonoike Sake Brewery

The basic rule at this brewery starts with cleaning and ends with cleaning. In such a clean environment of the brewery, there is no complexity (off-flavors), and the sweet aroma of the rice and yeast comes to the fore. In doing so, the sake made here turns out crisp and clean, even though most sake leaves a lingering taste on the tongue. To appreciate its fruitiness, the brewery recommends pouring the sake into a wine glass that can cover the nose. Their sake has even been approved and won a gold award at The Fine Sake Award which is a contest for the best sake to enjoy in a wine glass.

03

Made From Rice But Smell Tropical

Sake is made from rice with no artificial aroma added. However, they smell tropical. This mind blowing science of sake aroma is mainly due to ethyl caproate and isoamyl acetate during the fermentation in sake brewing. The fruity flavor, known as ginjo-ko is particularly common in Ginjo sake, a premium type of sake with the rice polished to at least 60 percent. Sour but fresh aroma of pineapple is said to be made from ethyl caproate while the gentle and deep aroma of melon and banana are said to be made from isoamyl acetate. The impression and strength of the aroma differs greatly depending on the brand and much like wine tastings, the color, aroma, and flavor are to be focused on. This sake tasting, often expressed as "Kikizake" is one of the things to look for at Tonoike Sake Brewery. The brewery has a sake museum which is free of charge, displays old sake brewing tools such as wooden vats, rice steamers, and oar paddles used to mix the mash during brewing, and offers a guided tour followed by tastings of fresh sake. With advance reservations, guided tours and guides in English are also available.

Sake Museum, the displays are written in Japanese, however, English guide is offered too

While the fresh sake available to try at the brewery may change, during the interview, three types of sake, Gold winning Sanran Daiginjyo-shu, Kura Master Platinum Award winning Sanran Junmai Daiginjyo-shu and the Sanran Yamahai Junmai-shu were offered.

From left: Sanran Yamahai Junmai-shu, Sanran Junmai Daiginjyo-shu and Sanran Daiginjyo-shu

During the tasting, guests can choose their favorite Mashiko ware sake cup out of the many different colors and shapes displayed. Mashiko ware is a nationally known clay-based pottery produced in the town of Mashiko in the southeastern part of Tochigi Prefecture. Mashiko ware was established in the Edo period (1603-1868) by potters who were trained in Ibaraki Prefecture and produced daily necessities. In the early Showa period (1926-1989), however, the production of flower vases and tea ceremony utensils began and the pottery was transformed into highly artistic pottery. In recent years, various attempts have been made to introduce new techniques, and although pottery has acquired a modern originality, many pieces are easy to incorporate into daily life. Tasting sake with such pottery is a special experience that cannot be experienced anywhere else.

The key to enjoying sake to the fullest is to consider how to pair it with food. As with any alcoholic beverage, the flavor of the drink can be enhanced many times over by pairing it with food that goes well with it. Of course, sake is no exception to this rule.

Smoked Tofu, Cheese and Burdock were offered as an appetizer

Junmai-shu is sake made from only rice, water and yeast. Some people say that Junmai-shu is the best sake when it comes to pairing with food, because you can fully enjoy the flavor of the rice. However, there are many types of junmai-shu, such as junmai-ginjo, junmai-daiginjo, yamahai, kimoto, and nama-genshu. For example, among the junmai-shu, "Yamahai" and "Kimoto" are sake that have a rice-like flavor with a delicious taste. The sake is considered to have a mild aroma and flavor, and is not too heavy to drink. In fact, the "Sanran Yamahai Junmai Sake" offered at Tonoike Sake Brewery had a refreshing acidity but with a hint of umami and some frutiness that allowed the guests to taste a variety of flavors, which felt this sake is great to drink with food. It is also good with cold or at room temperature or even warmed up.

Trying Sanran Yamahai Junmai Sake with Mashiko ware sake cup

The CEO Mr Tonoike giving lectures on the sake made at the brewery

On the other hand, the Gold Winning Sanran Daiginjyo-shu has a high alcohol content of 17% and is dry but the aroma is really strong. Its strong pineapple and melon-like aroma is so strong that this sake can be enjoyed itself and definitely recommended to try with a wine glass that covers the nose.

The tour and sake tasting isn't everything. Taking home this amazing sake is a must when visiting the brewery. While some may be able to buy online, there are exclusive items that are sold only here. From high end to wallet friendly ones, the array of sake displayed at the brewery shop is a sake wonderland for those sake enthusiasts. If choosing the right one is difficult, a friendly master will help you to find the perfect sake based on your preference.

Needn't to say, award winning sake is a must buy item at this brewery, however, there is Yuzu citrus sake and Strawberry sake available too for those who want sweeter sake but less of a nihonshu taste.

Gold Winning Sanran Daiginjyo-shu

Kura Master 2020 Platinum Award Winning Sanran Junmai-daiginjyoshu

Unique to the town of pottery, the brewery even sells sake served in a large pot of Mashiko ware too.

The easiest way to access the brewery is to take a direct bus from Akihabara Station. The bus schedule can be found from here.
Once arriving at Mashiko Station on Maoka Railway, the brewery is about 15 to 20 minutes walk.
A free tour is availble by booking and can be booked via Tonoike Sake Brewery's webpage from here.