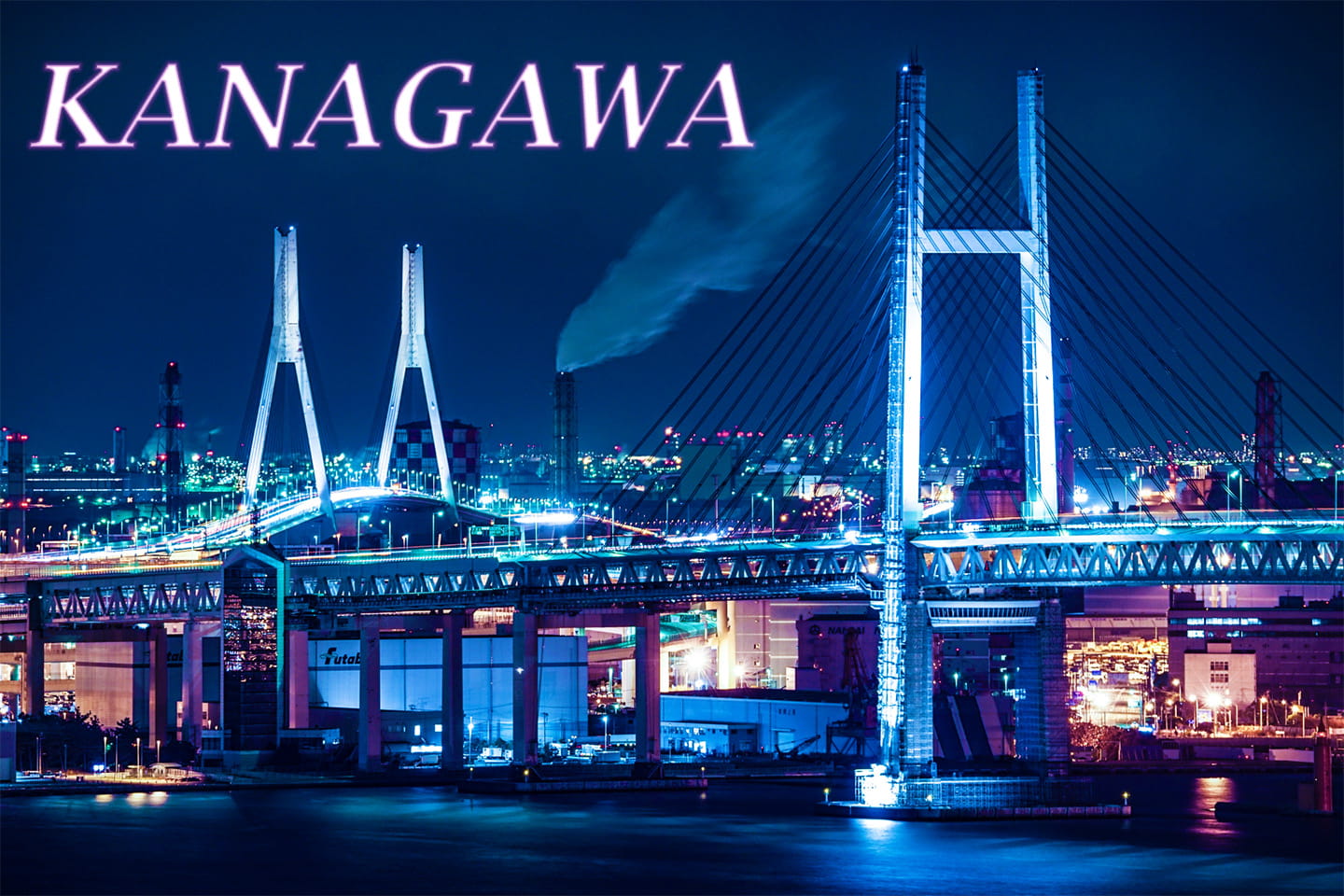 Much more than just the international port city of Yokohama, Kanagawa is a prefecture located just underneath Tokyo with a diverse landscape from onsen (hot spring) in Hakone to temples and shrines in Kamakura with an iconic huge Buddha statue and beaches as the prefecture sits on the coastline.
Less than 30 minutes from Shibuya station, the prefectural capital city of Yokohama has a diverse district ranging from the futuristic seafront of Minato Mirai 21 to Japan's largest chinatown at Motomachi-Chukagai. And the city also has a rich history containing one of the first harbors in Japan to have opened to the foreign trade after the Edo period. Thank goodness to this, the city prospered to an international port city with full of cultural mix seen here and there. The skyscrapers and the iconic big ferris wheel in Minato Mirai 21 district make up most of the skyline of Yokohama. And when it is lit up after sunset, the night views are a stunningly beautiful.

Further down the coast, the Miura Peninsula on the western side of the prefecture is packed with beaches, temples, quaint restaurants, and cafes. Of the many places, because of it's close proximity to the metropolis, Kamakura is a highly popular destination with an array of shrine and temples throughout the small city including the iconic huge Buddah statue sitting at Kotokuin temple. During the rainy season around June, many visit the area to see hydrangea in full bloom.

Aside from Kamakura, the other highly popular side trip destinations from Tokyo is the onsen (hot spring) resort in Hakone. It is an ideal resort to escape the hustle and bustle of Tokyo with gorgeous views of Mount Fuji at Lake Ashinoko.