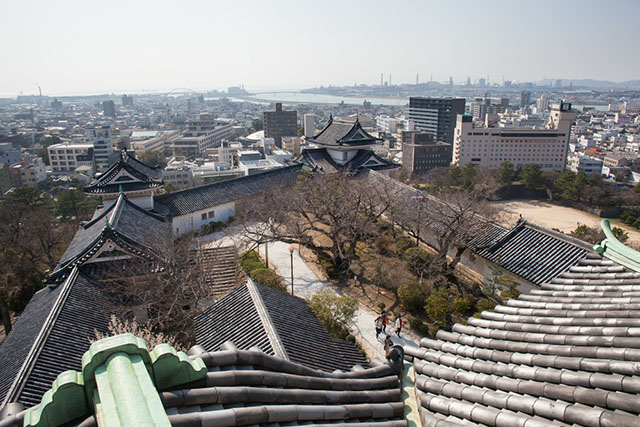 Mountainous countryside makes up the bulk of the Kii Peninsula that Wakayama Prefecture sits on with the prefecture's towns and cities scattered along the coastline. Wakayama City draws visitors in with its reconstructed castle and supposedly some of the country's best ramen noodles, while those in search of spirituality head off into the mountains to discover the centuries old stories behind the hundreds of temples found at Koyasan and along the Kumano Kodo.

Although Wakayama's vibes are somewhat calmer than in the vibrant streets of nearby Osaka, the friendliness that the Kansai people are renowned for still rings true making Wakayama the perfection extension to a stay in the Kinki region. Wakayama City lies on the west coast of the Kii Peninsula just over an hour from Osaka. As well as the trademark Wakayama Castle, the city is celebrated for its food, namely its ramen. Taxi drivers trained in the skill of ramen recommendations pick up hungry visitors specifically to whizz them off to the best ramen shops in town. A short bus ride out of the centre, Wakaura Bay is home to pretty streets, trendy cafes, and the bustling Marina City where a fish market, fishing park, European replica town, and onsen all come together.

Wakayama City is the most common starting point for those taking a trip to Mount Koya, or Koyasan, which is synonymous with the cluster of 100 temples that surround the mountains. As one of the first Japanese temple sites and the birthplace of Shingon Buddhism, Koyasan . Wakayama's spiritual sights don't end there with three important temples found among the mountains in the east of the prefecture: the Kumano Sanzan. Co-existing alongside the stunning Wakayama nature, the most iconic of the three shrines is the Kumano Nachi Taisha which sits right alongside Nachi no taki, Japan's highest waterfall.

Following the coast around the peninsula, quiet seaside towns include Shirahama, renowned for its white sand beach, the nature-filled Shinomisaki Peninsula, and Kumano which is not only the gateway to the Kumano Kodo pilgrimage but also the home of the deliciously tender Kumano beef. As the largest producer of mandarin oranges, a culinary journey around Wakayama Prefecture is also sure to include oranges in one of their many forms, whether as juice, dessert or picked fresh from the tree.