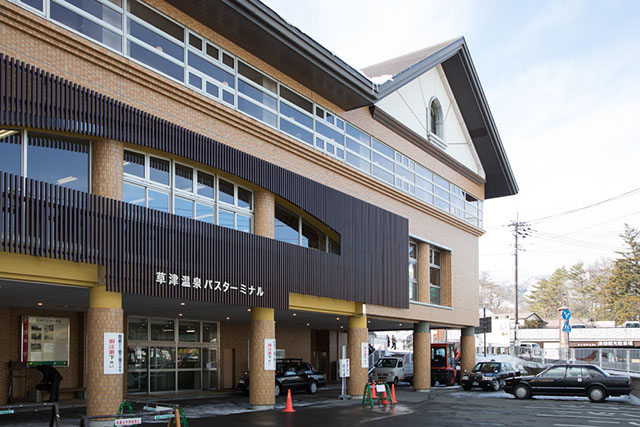 Gunma Prefecture is quite large at over 6,200 sq. kilometers, so getting from one place to another can be tricky if you don't speak the language. Some of the biggest attractions are inaccessible by train, so it's important to be aware of your travel options and plan accordingly.
Buses

If you want to go to the Shima or Kusatsu Onsen areas, then traveling by bus or car is your only option. Highway buses are an affordable option for people traveling to Gunma from other parts of Japan. For example, you can go from Tokyo to Shima Onsen or Kusatsu Onsen for around 2,300 yen and 3,300 yen, respectively. The prices vary depending on where you're leaving from, but highway buses can be a comfortable way to travel. Many highway buses even have Wi-Fi to help you pass the time.

Buses

If you're already in the area, traveling by highway bus can be even cheaper. If you're already at Naganohara-Kusatsuguchi Station, you can get to Kusatsu Onsen in just 30 minutes for only 700 yen. Once you're at your chosen destination, most areas operate their own local buses that go around town for about 220 yen per trip, but they're not great for long distances and the bus fare can quickly add up.

Getting to Gunma by train is fairly painless. You can go from Tokyo to Gunma by train in about 2 ½ hours and it costs around 5,100 yen. There's also the option of taking the shinkansen, which is actually not that much faster or convenient in this case. On the Hokuriku Shinkansen from Tokyo, it costs 5,910 yen and takes about 70 minutes to get to Karuizawa Station in Nagano Prefecture. From there, you would need to take a bus to get to Kusatsu Onsen, and that would take around 90 minutes and cost between 2,200-3,800 yen.

There are many train lines that allow you to explore the area once you're in Gunma, but many of them don't go to some of the best places in the area. Train prices start at 140 yen and become gradually more expensive the farther you go. If you're not renting a car, using Google Maps to understand the bus system is probably your best bet.

It's worth mentioning that Gunma Prefecture is quite large and rural, so renting a car is probably the best option if you're traveling with several people. Car rentals can be reserved in advance on various websites and start at around 5,000 yen a day for a small car. If you want to drive in Japan, you need to be 18 years old and have a Japanese driver's license or an international driver's license. For a place like Gunma Prefecture, a car is indispensable in terms of both money and time. Gunma is rural and mountainous, so the highways cut down on the amount of time spent waiting for buses, get you to your destination faster, and let you enjoy the scenery at a more casual pace. On top of that, the flat day rates for cars can easily make your trip much more affordable.