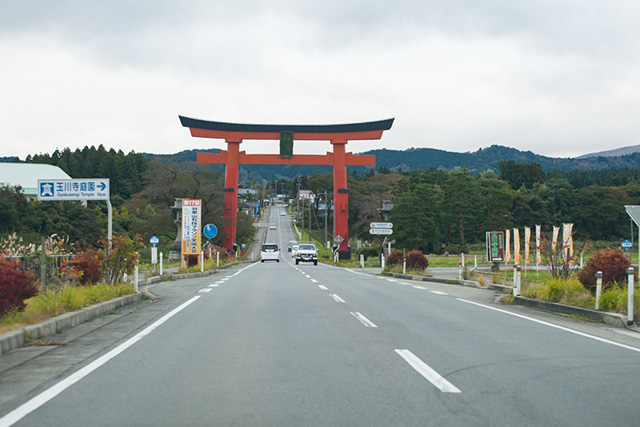 Yamagata sits on the southern end of the Tohoku Region, along the Sea of Japan coast and boasts rich history, incredible food and some of the most amazing natural sights in all of Japan. Whether you want adventure, relaxation or a little bit of everything, this prefecture has it all.
Where to Go in Yamagata

Situated on the Sea of Japan coast and along the Mogami River sits Sakata a medium-sized traditional style city and a must visit destination in Yamagata Prefecture. The home of some of the best rice in the world, the city is located close to the Shonai Plain, making it a very important figure in the culinary development of Japan's history. If you're a sake drinker you can't miss the opportunity to try the area's Hatsumago sake, a local favourite that's now quickly becoming an internationally recognized sake icon. If it's history you're chasing the city is filled with fascinating Edo Period artefacts, and historical sites such as the Honma Family Residence, the Shonai Zennoh Museum and the Dewa Yushinkan.

Where to Go in Yamagata

One of the most spiritual and scenic locations in all of Yamagata is The Three Mountains of Dewa, known to the locals as Dewa Sanzan. Comprising three sacred mountains; Mount Haguro, Mount Gassan and Mount Yudono, the area is holy centre of Japanese Shinto religion, most specifically the mountain ascetic cult of Shugendo. These stunning and mysterious mountain ranges have become a popular pilgrimage site visited by many, travelling from near and far to experience the area's spiritual power first hand. Situated on the mountain grounds is also the Haguro five-story pagoda, which has been recognized national treasure of Japan.

Where to Go in Yamagata

Yamagata Tsuruoka-shi Haguromachi Hagurosan Chinai

0235622355

9:00-16:00

View All

For those who love their winter spots, Zao Onsen ski resort is a must visit destination for those visiting the area in winter. This is actually Japan's oldest ski resort and it still remains one of the country's best, and most well kept secrets. Home to over thirty different lifts, gondolas and ropeways to get you up to slopes, this resort is especially well suited for beginner and intermediate skiers. Originally founded approximately 1900 years ago, the Zao Onsen village is a hot spring mecca and is home to some incredibly scenic indoor and outdoor hot spring baths. If you want to ultimate soaking experience, look no further as Zao's water is reputed to be some of the best in the entire country.

Where to Go in Yamagata

For something a little more quirky visit Kamo in Tsuruoka, home to one of the best and most unique aquariums in all Japan, the Kamo Aquarium. This is actually the only aquarium in the whole of Yamagata and it houses the world's largest collection of jellyfish on display. Hypnotic and fascinating, the displays feature over 30 different varieties of jellyfish. If you're feeling brave you can also try out the aquariums strange delicacies such as jellyfish ramen and jellyfish ice cream.

Where to Go in Yamagata

4.5

334 Reviews

Yamagata Pref. Yamagatashi Zaouonsen 708-1

0236949328

[Sky Season Zao Central Rope…

View All

Sitting high in the mountains northeast of Yamagata City is Yamadera a scenic temple that boasts some of the most incredible views in the area. In Japanese, Yamadera literally means 'mountain temple' which is pretty apt considering that the grounds extend high up a steep mountainside. Founded over a thousand years ago the temple is part of Tendai sect and is a must not miss spiritual and naturally beautiful hidden pocket of Yamagata.