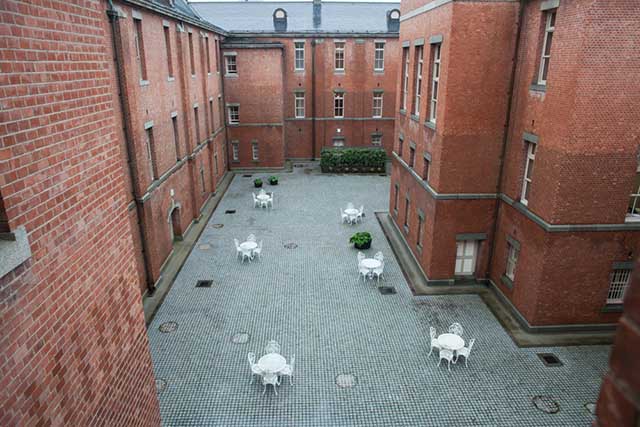 Yamagata is a city filled with stunning natural beauty and incredible outdoor activities, however there's also a lot more to do inside too. No matter whether you're looking for some of the best sightseeing opportunities in the area or want to learn more about this history of this interesting city, a rainy day in Yamagata doesn't have to be one spent in your hotel room.
A Rainy Day in Yamagata

Situated around 1.5 km from the JR Yamagata station sits one of the area's most unique and historical buildings, the Bunshokan. Standing out from all the other structures that surround it, the Bunshokan is actually an English Renaissance style building that once was the Yamagata prefectural office and today still stands as a popular tourist attraction and a reminder of the city's diverse history. Established in 1916 the building was given a full restoration in 1995, and today you can explore the Bunshokan in all its glory given that it's open to the public all day long. Open from 9:00am until 4:30pm daily and with free entry it's worth popping in to get up close and personal with this national icon and learn a little more about Yamagata's history.

A Rainy Day in Yamagata

Though today it's arguably most famous for its neighbouring onsens and ski fields and incredible rice, the city was once most well known for being one of Japan's most impressive castle towns. No matter the weather; rain, snow or sunshine there's really no bad time to discover the city's castles and its rich political and architectural history. Make your way to Kajo Castle Park to witness this impressive structure in all its glory. Tall strong stone walls, an impressive moat and home to some cherry trees that come alive during spring this castle is a Yamagata icon, open from 5am until 10pm daily and entry is completely free.

A Rainy Day in Yamagata

Dedicated to the natural history and social history of Yamagata prefecture, the Yamagata Prefectural Museum is your one stop shop for everything you've ever wanted to learn about the area. Situated in Kajo Park, the museum was established in 1971 and since then has become an educational institution. There are a number of different exhibits displaying artifacts from every moment of Yamagata's rich and diverse history, so if you have a few hours up your sleeve pop by to gather a newfound appreciation of the area. The museum is open from 9am until 4:30pm everyday except Monday and entry is 300 yen for adults and 150 yen for children.

A Rainy Day in Yamagata

If you're chasing a fresh perspective on the city of Yamagata, head straight to the Kajo Central Mall, the tallest building in the city and one of the best shopping experiences in the area. There are a variety of stores located across the building's many floors, however the real highlight of visiting Kajo Central Mall is definitely located on the 24th floor. From there you can get a panoramic view of the entire city. A bit of a local secret, in order to scale to the top you have to find the elevators that go all the way, they're hidden on the first and second floors. The central mall is connected to the station via an easy to navigate walkway.

A Rainy Day in Yamagata

If you have an insatiable hunger for knowledge then it's worth visiting the city's popular museum of Science and Industry. Providing a deep look at the history of the city and the wider Yamagata area, this educational and fascinating museum is worth exploring if you're in the area.