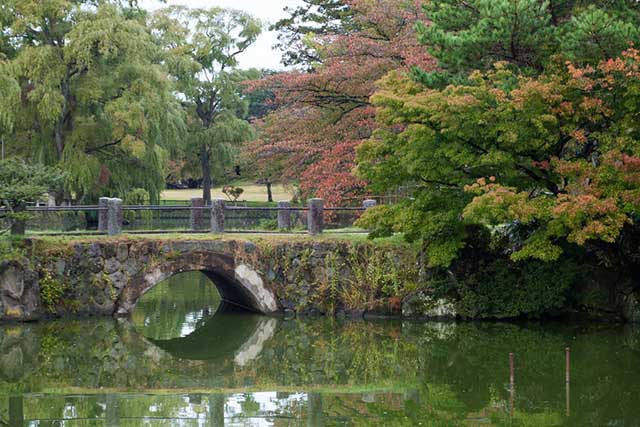 Located on the coast of Yamagata Prefecture bordering the Sea of Japan is Tsuruoka. Home to a collection of popular local beaches like Yunohama and Sanze as well as all three of the Three Mountains of Dewa, one thing this humble town doesn't lack is diversity. Though it has a comparatively small population of just 130,000 people, the city is in fact the biggest city in Tohoku region in terms of surface area. Originally a culmination of smaller city hubs, the area came together and in 1924 it was officially titled Japan's 100th city. Located near the Shonai Plain, the city is the perfect place to set up camp for a few nights while exploring the wider Yamagata area.

The city was originally established by the Sakai clan, a Japanese samurai clan and one of Yamagata's most important feudal families. Today is stands as the second-largest city in the prefecture, offering plenty of still rather untouched gems. A little off the beaten tourist track, the city is the perfect hideout for any adventurous travellers willing to embrace something new and something truly and authentically Japanese.

If you want to fully immerse yourself in everything this city has to offer it's worth considering getting around the area by bike. You can hire a bike from the local tourist information office that's situated just outside of the Tsuruoka train station. Pop into the the Tsuruoka Tourist Bureau to pick up English maps that are readily available along with 15 classic style bikes that are free to rent for the day for just a small donation that will be passed on to a local charity. Be wary though that that you have to return the bikes by 5pm as the tourist office closes at 5:30. Also, you cannot bike during winter simply because there's too much snow.

If you had to select one thing this city was famous for it would be its "Three Sacred Mountains" which in Japanese are called Dewa Sanzan. The mountains are Mt. Haguro which is the smallest mountain sitting at 414m high, the humble middle mountain Mt. Yudono which is 1500m tall and Mt. Gassan, the highest peak, which is an impressive 1,984m high. These mountains are the center of Shugendo's practice, an amalgamation of Shinto religion and Buddhism. Believing in Buddha but also believing that a god resides in all things that exist in nature, the worshippers of these mountains are known as Yamabushi which translates literally to "the men who sleep in the Mountain".

There are a number of ways to get to Tsuruoka, firstly there's by plane, as the closest airport is Shonai Airport, from which direct shuttle buses run to Tsuruoka that take only 30 minutes and cost 760 yen each way. If you're coming by train Tsuruoka is on the JR Uetsu Line which runs along the scenic Sea of Japan. Coming from Tokyo, you can get here in around four hours by taking a Joetsu Shinkansen Toki or Max Toki service, and then changing in Niigata to one of several daily Inaho limited express trains which generally costs 12,760 yen each way.