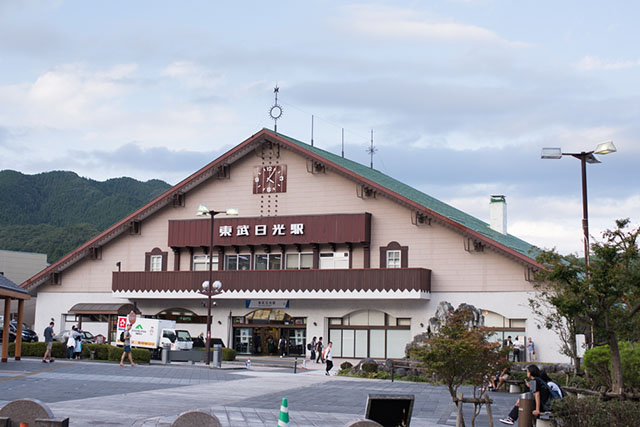 Thanks to its solid network of rail lines and well signed highways, getting to and around the mountainous terrain of Nikko is much easier than expected no matter your preferred mode of transport. Located about 125 kilometers north of the heart of Tokyo its positioning makes it an excellent location for a one or two day getaway from the hectic energy of the city. Also its mild climate makes Nikko a perfect spot for a little respite during the sweltering Japanese summer, and the incredible transition from green to gold in autumn aka 'koyo' season mean it's a sightseer's delight. So if you're based in Tokyo or are just visiting there's no reason not to pay a visit to this fascinating pocket of Japan.
Getting Around Nikko

There are a number of ways to get to Nikko by train, so which way you go really depends on your budget and time constraints. From Tokyo you can catch the train from Tobu Asakusa Station, which is best accessed by the Ginza and Asakusa Subway Lines. Depending on the time of year limited express trains from Asakusa run every hour or half hour to Tobu-Nikko Station. Overall the journey takes about two hours and costs around 2,500 yen each way, in terms of price and time to destination this option sits in the middle. Sometimes for this particular route the connections between the stations require a transfer at Shimo-Imaichi Station, so it's best to plan ahead before you leave.
If you're on a budget it's worth considering getting to the area via the accessible network of express and local trains. What you save in money though you do pay for in time, however if you're not in a hurry and you want to truly soak up the scenery it can be a fantastic option. Generally the one-way journey costs only 1,360 yen, but be prepared to make between one to three train transfers along the way.
For those with a need for speed, or limited time and a little extra cash to spend you can catch the direct limited express train straight from Shinjuku Station. Cooperated by Japan Railways (JR) and Tobu Railway, this route connects JR Shinjuku Station to Tobu Nikko Station. A ride on this line will take just two hours and set you back 4,000 yen each way. All seats on this trip are reserved so be sure to purchase a ticket prior to boarding.

Getting Around Nikko

If you're planning on doing a bit of travelling throughout the area, it's worth considering purchasing a Nikko All Areas pass. from April to November the pass is 4,520 yen for adults and 2,280 yen for children and 4,150 yen for adults and 2,070 yen for children between December to March. Valid for 4 Days (3 nights and 4 days) this pass gives visitors access to the main attractions in the area, including Nikko's World Heritage shrines and temples, Lake Chuzenji and the Okunikko area, and even Kinugawa Onsen. You can purchase the pass online, or the TOBU Tourist Information Center in Asakusa prior to leaving.

Getting Around Nikko

It's impossible to talk about getting around Nikko without mentioning its most scenic mode of transport, the Akechidaira Ropeway. Though obvious you can't get to Nikko via the ropeway, once you're in the area it's definitely worth a ride. A trip on the Akechidaira ropeway will take you up to Akechidaira Plateau. From the plateau you can fully grasp Nikko's incredible beauty with its panoramic views of over the iconic Kegon Waterfall and Lake Chuzenji.