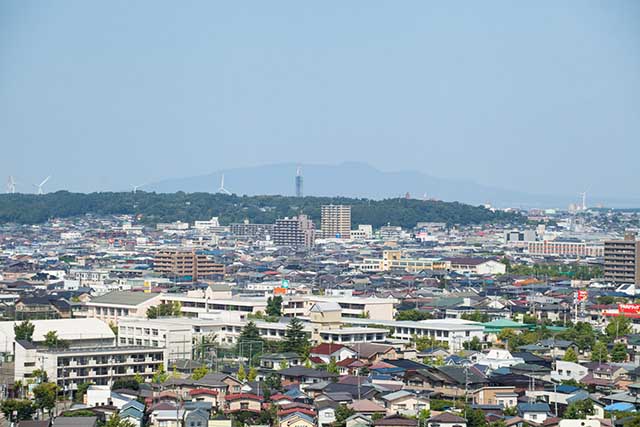 In terms of a holiday destination it's fair to say Akita has it all. Rich historical sites, stunning natural beauty, hidden getaway retreats and an ogre themed festival! Given the abundance of stunning sites, the hardest thing about visiting Akita is really deciding what to do, here's a guide to some of the must not miss experiences you should try when you're in the area.
Dakigaeri Gorge

Famous for its stunning glowing blue mountain stream, Dakigaeri Gorge is a must visit destination for those visiting Akita. Flowing down through the heart of the lush surrounding forests, the stream is also home to a number of large and small rolling waterfalls. The best time to visit the area is arguably during koyo season, when the stream's surroundings transition from deep green into fiery orange and gold. When you're there head to the Kami no Iwahashi suspension bridge to truly witness the area's magnificent natural beauty. To get there it's advisable that you get a taxi from JR Jindai Station on the JR Tazawako Line as there are no regular buses in the area. If you're travelling by car take the Tohoku Expressway and exit the Morioka Interchange. The gorge is about an hour via National Route 46.

Akita Pref. Sembokushi Kakunodatemachi ツキ Tazawako

0187432111

Dawn-Sunset

View All

Kakunodate

Kakunodate is known as Akita's home of samurais. Scattered throughout there area are ruminants of the town that once was, from samurai architecture and incredible history museums it's a great place to really learn the story behind this historic pocket of Japan. The area is separated into two main sections, the merchant district and the samurai district, both with their own unique quirks and reasons for visiting. Though the castle no longer stands, much of Kakunodate has survived relatively untouched over the past few centuries, making it the history buff's ultimate dream.

03

Kawarage Natural Hot Spring in Yuzawa

Kawarage Natural Hot Spring in Yuzawa

Sitting at the southeastern corner of Akita Prefecture is Yuzawa, the area's hot spring mecca. Touching the borders of Yamagata and Miyagi, it's one of the best onsen towns in all of Japan, and definitely worth a visit. One of the best locations to check out is Kawarage Jigoku, here a natural waterfall spills hot life giving water into the open basin. It can get extremely hot but around the end of June to the middle of September, the temperature sits at about 40 degrees centigrade, making it perfect for bathing.

Lake Tazawa

As well as samurais another impressive feature Akita is home to is Lake Tazawa, the deepest lake in Japan. Reaching a staggering 423 metres (1,388 ft), the Lake's surrounding area is a popular vacation for locals and visitors alike. Given the fact that it remains rather untouched, the lake maintains its natural and iconic beauty. Dotted with several hot springs and resorts as well as Akita largest ski area, Tazawa Ski Area, which overlooks the lake, there's always plenty of things to do here by Lake Tazawa.

Oga Peninsula

Jutting out into the Japan Sea, is the Oga Peninsula, located in western Akita. Famous for its axe like shape, the peninsula boasts some incredible sightseeing locations along its rustic coastline. Covered in crags and boulders, the peninsula is famous for its traditional event called Namahage, during which young people, disguised as ogres visit houses in order to rid them of lazy people, protect them from natural disasters, scare away evil spirits, and send blessings. Though there are so many things to see and do here in Oga, one must not miss experience is the Mount Kampu Revolving Observatory at the base of the peninsula, where you can eat lunch while enjoying a 360 degree view of the area.