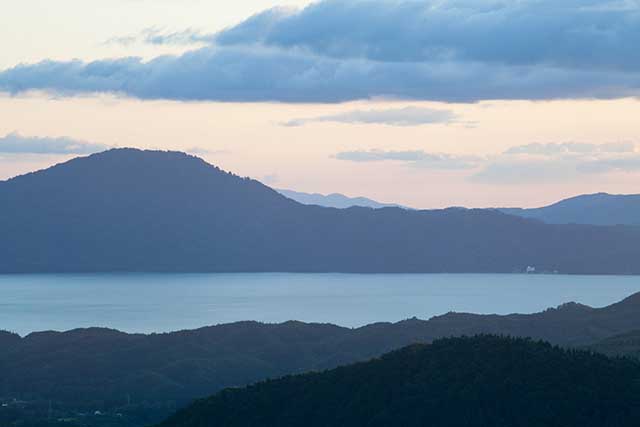 Sitting along the Japan sea is Akita prefecture, a large and diverse pocket of the northern Tohoku region. Filled with more attractions than you can count the area is famous for its stunning surroundings. With towering mountains dotted with hot springs and bordered by sea, its natural beauty draws swarms of tourists all year round. But it isn't just incredible nature that Akita boasts, it is also home to a fascinating rich history. Located in Akita is the town of Kakunodate, the world renowned, well-preserved samurai village. As well as samurais, Akita is known for its huge love of sake. Considered the biggest consumers of sake in Japan, the people of Akita love their sake so much they produce some of the best rice in the country in order to create it. With so much going on, no matter what you're after in a holiday chances are you'll find it here in Akita.

In a previous life Kakunodate was considered a castle town, however today the castle is sadly no longer standing, the history of Akita is still scattered around the area. The town still boasts some of the most incredible samurai architecture you can discover in Japan including the Aoyagi Manor, home to the famous Aoyagi samurai family. This 400 year old local sam\urai residence now hosts everything you've ever wanted to know about the samurai and the history of Akita as well as some of the Aoyagi family's most precious heirlooms. If you want to dip deeper in the the area's history check out the Denshokan Museum here you'll find artifacts of the area's glorious past.

If it's natural beauty you're after you can't go past the Dakigaeri Gorge. Famous for its striking blue mountain stream that flows down through the heart of the lush surrounding forest, it's a great place to experience the stunning koyo (autumn leaves) season. When the stream's surroundings transition from deep green into fiery orange and gold there's nothing else quite like it. As well as Dakigaeri Gorge Akita is home to Lake Tazawa, the deepest lake in Japan. Reaching a staggering 423 metres (1,388 ft), this relatively untouched natural wonder is a popular destination for locals and tourists alike as the lake's iconic surroundings are dotted with natural hot springs.

Famous for its axe like shape, the Oga peninsula located in Western Akita is definitely worth visiting if you're in the area. Here you can experience the stunning rustic coastline that juts out onto the Japan sea. The peninsula is also home to a regular ogre festival where locals dress up to visit houses in order to rid them of lazy people, protect them from natural disasters, scare away evil spirits, and send blessings.

There are plenty of ways to get to Akita, but the best way is actually by plane. Recently Japan Airlines released a yokoso oneworld Tohoku air pass with prices starting at just 5,250 yen, but you have to be a oneworld alliance member. ANA's also recently created an Experience Japan pass, which costs 10,500 yen for a return journey. If you're really like to go by train, catch the Super Komachi shinkansen. If overnight bus is more your thing, JR Buses operate the Dream Akita-Yokohama overnight bus to Akita. It takes almost nine hours from Tokyo Station and will cost about 9,100 yen.