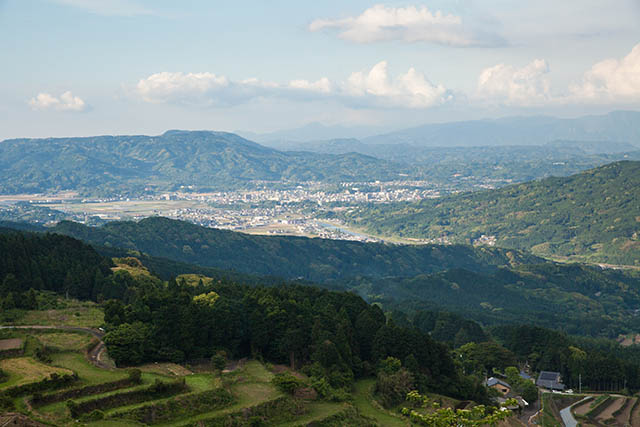 Saga is a rural prefecture in Japan's southwestern island of Kyushu which is comprised of mountains, national parks and rice paddies. Remnants of the prefecture's ancient civilisation demonstrate its rich history while its name as the birthplace of porcelain has given the area a reputation as a haven for traditional Japanese pottery.
Although Saga is the smallest prefecture in Kyushu, what it lacks in size it makes up for in history, traditional handicrafts and endless countryside. Located in the northwest of Kyushu, Saga is most renowned for its production of pottery, especially its ceramics which were first created in the traditional town of Arita. While Arita ware is typically refined, colorful porcelain, neighboring towns around Saga specialise in varying types of pottery including rustic, unique pieces from Karatsu and delicate ceramics from Imari.

The fascinating history of Saga Prefecture is found to date back to the 1st century BC. Insights into some of the earliest ancient civilisations in Japan can be discovered at the Yoshinogari Ruins not far from Saga City where scenes from life in Saga over 2,000 years ago have been recreated. It was uncovering these ruins that shed light on the prefecture's rice farming origins. Given this history, along with Saga's mild climate, and lush countryside, the region has become one of the principal producers of rice in Japan.

4.0

352 Reviews

Saga Pref. Kanzakigunyoshinogarichou Tade 1843

0952559333

9:00-17:00[June- Aug.]9:00-1…

View All

Given its proximity to the ocean, the area is home to some of seafood dishes in the country, including sashimi, oysters and the popular ika no ikizukuri, a dish featuring squid which is sliced alive just moments before being served.

Not limited to seafood and rice, Saga is one of the nation's biggest producers of green tea and has also earned a reputation for producing some of Japan's wagyu beef, which is reared in the region's luscious countryside.

With coastline running along both the north and south of Saga prefecture, a number of fishing towns and beaches frame the area. Karatsu, the largest town in Saga prefecture after Saga City, is a coastal town celebrated for its morning markets on the harbour as well as its pretty beaches and seaside activities. Terraced rice fields are also a common feature in Saga including the noteworthy Hamanoura Rice Terraces along the coast of Genkai where impressive rice staircases of up to 283 terraces can be seen.

Saga also play host to a number of festivals that run throughout the year. One of the largest of its kind, the Saga International Balloon Fiesta takes place in November and sees hot air balloon competitors from all over the world gather in celebration. Another festival highlight is the Kashima Gatalympics, a mad flat olympics type event held at the end of May. If you're feeling competitive it's open to anyone and everyone who is brave enough to compete.