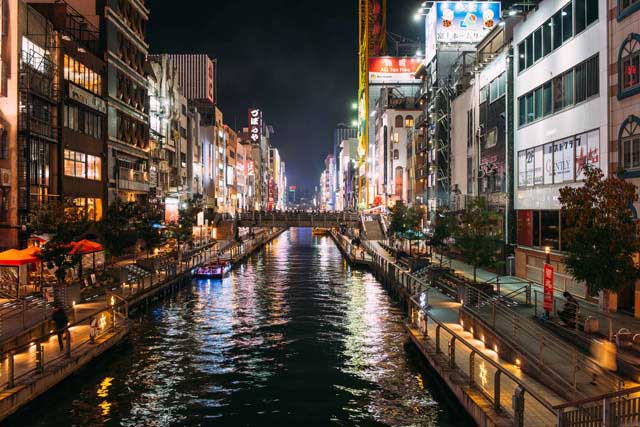 1. Start off by grabbing some street food and drinks. The Park in the middle of Amemura, dubbed Sankaku Koen, is a great place to hang out and indulge in some people watching. There are also plenty of smaller shops selling clothes, mainly by independent designers, located in this neighbourhood.

2. Continue along Shinsaibashi, for more upscale shopping. This is one of the most well visited areas of Osaka, and can get painfully crowded at times. In that case, we recommend that you venture off the main streets, where the pace is somewhat slower and where there are many interesting shops to be found.

3. Eventually you'll reach Dotonbori, where you can go for another bite or more drinks at the many small shops and bars next to the canal or go on a leisurely cruise on one of the many boats travelling along the river.

4. If you want to continue the night out, we recommend that you'll head over to Tsuruhashi, just a short subway ride away. This area is full of smaller bars where mostly locals hang out.