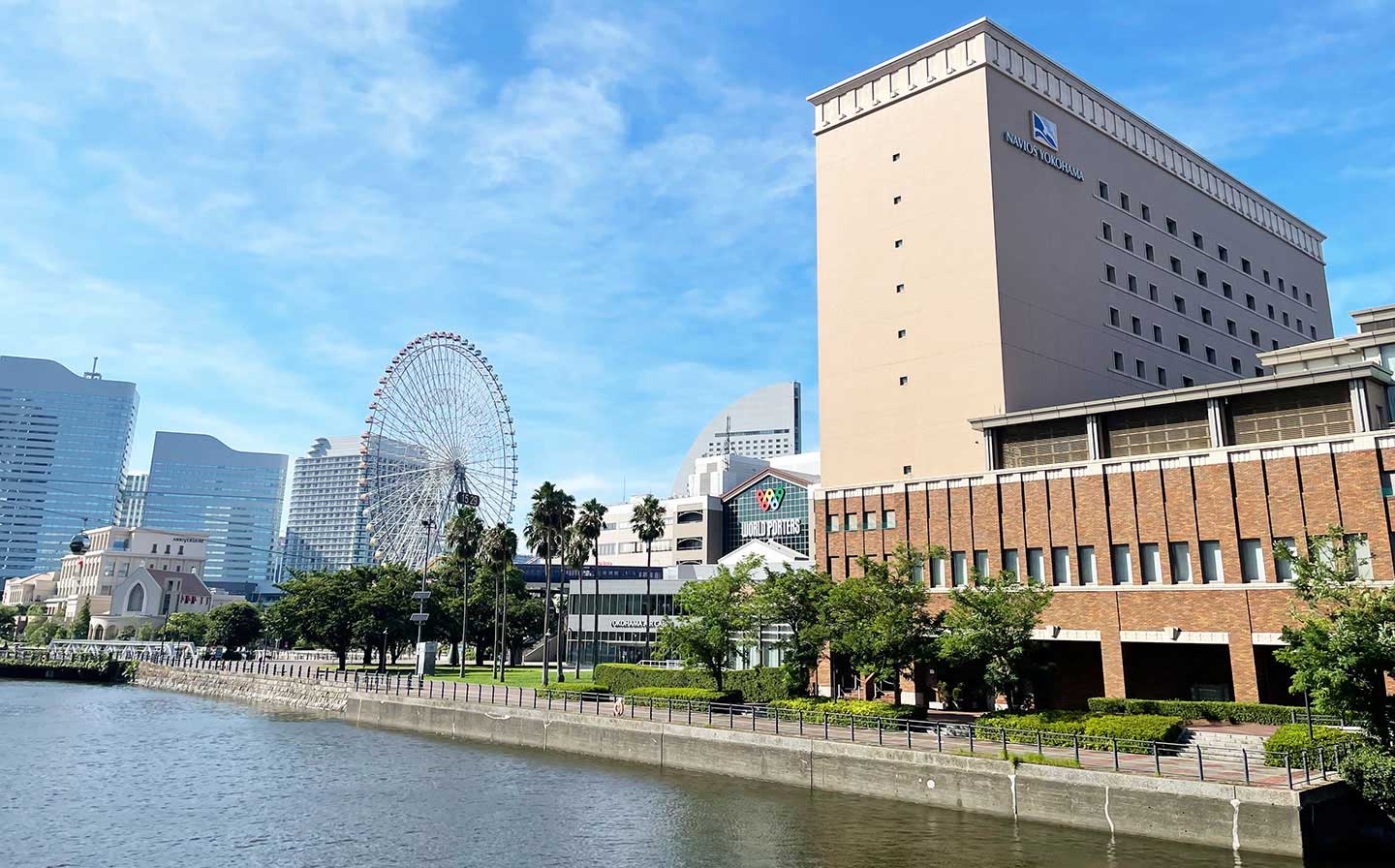 In 1950, a toy company called Bandai-ya was spun off from a Kanazawa textile firm. Five years later, a company named Nakamura Seisakusho began selling coin-operated rides (the abbreviated name Namco didn't come until 1977, after the company acquired Atari's Japanese division). By the time these two companies merged in 2005, they had both become behemoths of Japanese entertainment, from toys and trading cards to video games and anime. Today, the Bandai Namco Group is behind products from a dizzying array of franchises, from Gundam to Pac-Man.

The Bandai Namco Cross Store is designed to bring all these properties together into one place in the form of products, events, and even food that visitors can see, touch, and experience for themselves. As online stores and virtual experiences grow in popularity, the store hopes to create an all-new entertainment space where visitors "cross" paths with content from across the Bandai Namco universe, all in one handy location in Yokohama World Porters, a gigantic shopping mall in leafy waterfront Yokohama.
The store stakes its claim to much of the mall's second floor, with pop video game–inspired design and bold angles. It all feels pleasantly open, with many different ways to roam the space as different displays and areas catch the eye. In theory, it's divided into four areas, although the borders feel somewhat porous on the ground: the Official Shop Area, the Capsule Toy Area, the Amusement Area, and the Event Area.

The Official Shop Area is filled with individual mini-stores for individual franchises or simply themes. The Bandai Spirits Hobby Shop sells plastic model kits, from relatively challenging "Gunpla" models to much simpler options for beginners. In the Bandai Fashion Collection (a.k.a. "BanColle!") boutique, the shelves are stocked with adult-sized clothing featuring stylish, laid-back designs incorporating Bandai Namco characters and imagery. The Sun-Star Stationery Shop has notebooks and other practical items adorned with Moomin, My Hero Academia, and Uma Musume; in the Bandai Candy Official Shop, Ultraman rubs shoulders with the heroes of Demon Slayer. When we visited in early August 2022, there was a special pop-up area for the recently-released One Piece card game, with tutorial sessions and gaming tables.

Some of the stores lean into their themes with glee. The Bikkura Tamago Official Shop, selling eggs that fizz away to reveal toys inside, has—well—a giant yellow egg in the middle of the room. Namco-do is a shop that sells "bromides" (promotional images) of idols from Idolmaster and other franchises. The Pac-Man Select Store aims at full-throttle retro nostalgia, with neon ghosts on the walls and a fully functional arcade cabinet inside (an assemble-it-yourself model that's also for sale, in fact).

The Amusement Area is essentially a Namco Game Center within the Cross Store, with the usual "UFO Catcher"-style crane challenges and games for families to enjoy together along with regularly changing promotional experiences, such as the One Piece crane game corner to celebrate the release of One Piece: Red.

Fans of Japan's often offbeat capsule toy culture will be delighted by the Capsule Toy Area, where aisles and aisles of individual machines—over 2,000 in all—dispense an obligingly chaotic range of toys for a couple of coins each. We saw merchandise for this season's breakout anime shows, figurines of Charlie Brown and the rest of the Peanuts gang, tiny lakeside rental "swan boats" that really float, lovingly recreated tributes to sugar sachets from the 70s, and much more.

The inaugural event for the Event Area, running from July 7 to August 21 (2022), was the Shin Japan Heroes Amusement World, a kind of combination pop-up shop and VR experience for all of Anno Hideaki's "Shin" ("New") movies: Shin Godzilla, Shin Evangelion Gekijoban (known in English as "Evangelion:3.0+1.0 Thrice Upon a Time"), Shin Ultraman, and the upcoming Shin Kamen Rider.

The next event scheduled for the area is Welcome to Fuuto, scheduled to open August 31, an interactive experience based on the Fuuto, P.I., a manga that takes place in the Kamen River universe. Visitors will be able to solve mysteries with heroes Shotaroi Hidari and Raito "Philip" Sonozaki before sitting down to enjoy limited-edition Fuuto-themed snacks from the cafe.

Given the store's setting—one of Yokohama's trendiest malls, with seaside Yamashita Park just a few minutes' stroll away—it's not surprising that many of the patrons when we visited seemed to be couples out on dates together. It's clear that Bandai-Namco have pulled out all the stops to make the Cross Store a destination with something for just about every fan of Japanese pop culture.

Getting There: Yokohama World Porters is a ten-minute walk from either Bashamichi Station on the underground Minatomirai Line and Sakuragicho Station on the JR Negishi Line. Nearby attractions include Akarenga Park with its red brick warehouses, the Yokohama Cosmoworld amusement park, and Yokohama Chinatown by Motomachi-Chukagai Station.