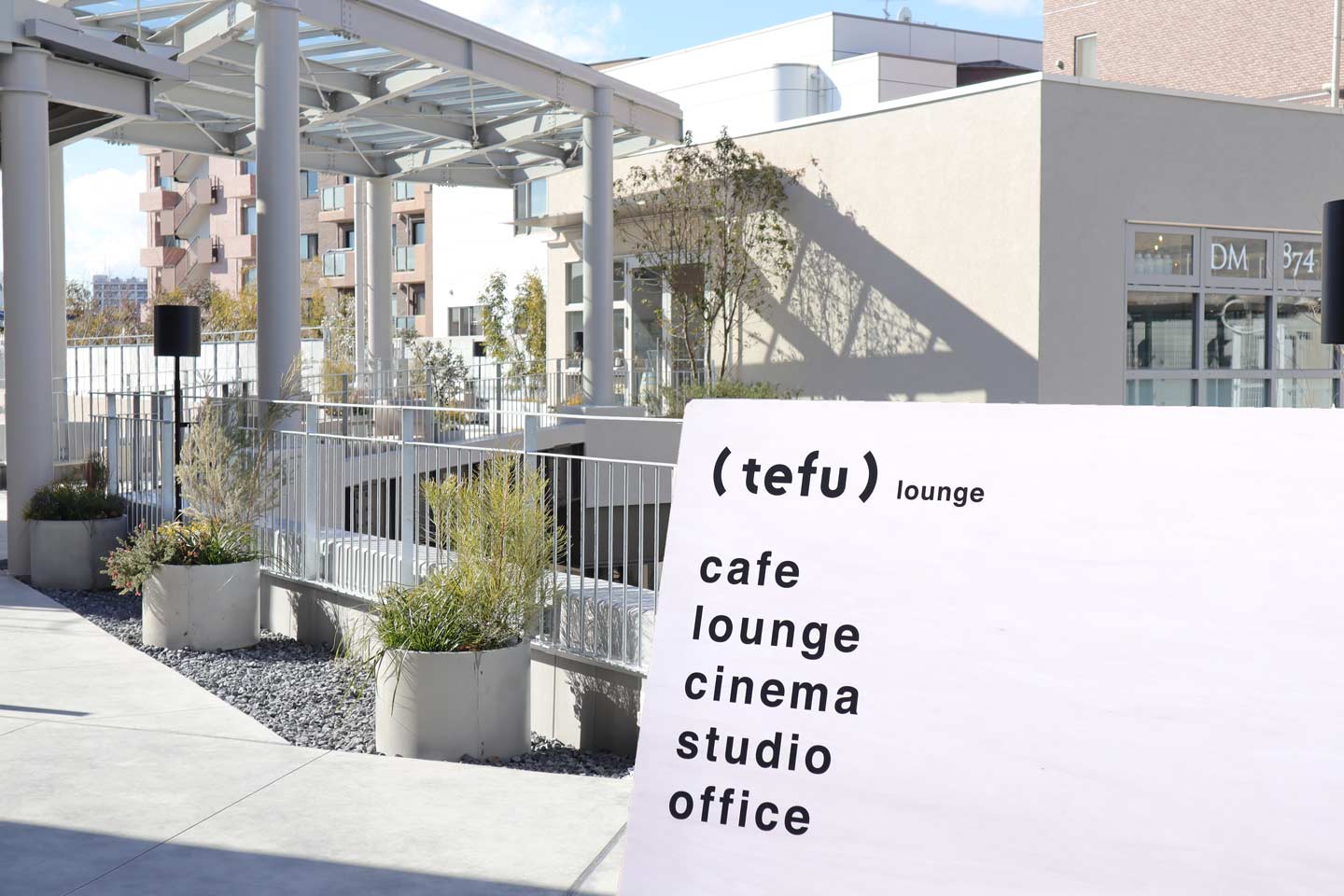 If you're looking for a great lunch or study café in Shimokitazawa, look no further!
On Thursday 20 January 2022, a new commercial facility called NANSEI PLUS opened in front of the southwest ticket gate of Shimokitazawa Station on the Odakyu Line.
NANSEI PLUS features eight unique tenants, including a tefu lounge with a café open to all, a cinema, restaurants and a natural supermarket.
In this article, we will introduce you to Nansei Plus, which is a must-visit during your shopping trip in Shimokitazawa, including all of its tenants, noteworthy shops and bicycle parking facilities.
Nansei Plus is just outside the south-west ticket gate of Shimokitazawa station

The Shimokita Route Street is a 1.7km urban development project that stretches from Shimokitazawa Station on the Odakyu Line to Setagaya Daita Station. This project has become one of Shimokitazawa's most popular spots.
Nansei Plus is the latest addition to the Shimokita Route Street project. The name "Nansei Plus" comes from the fact that it is located right next to the southwest ticket gate of Shimokitazawa Station.

Nansei Plus

"Nansei Plus" is divided into two main buildings. One is a five-story building that houses the "tefu lounge," which includes a movie theater and cafe lounge, and the other is a two-story building that houses four food-themed restaurants that will enrich the lives of the local community. The building is located on the second floor of the building.

café at (tefu) lounge

K2 mini theater

Park-like deck space with greenery

Other facilities to be completed include a park-like decked area where anyone can drop in, a gardening shop and an art gallery.

02

(tefu) lounge by KITASANDO COFFEE

「(tefu) lounge by KITASANDO COFFEE」 Drinks are included in the hourly rate

Opening date: 22 January 2022
Opening hours: 9:00 - 21:00
Price 1) 750 yen per hour (tax included) (automatic extension every 30 minutes/all-you-can-drink specialty coffee) / 2) 2,500 yen per day (tax included)

(tefu) lounge by KITASANDO COFFEE" is a café lounge created by KITASANDO COFFEE, a completely cashless café with shops in Kitasando and other locations.

Unlike most co-working spaces, you can bring your own computer to work, study, or just hang out with friends for 750 yen per hour (tax included).

The hourly fee also includes access to Wi-Fi, a number of power points and a selection of drinks, including our own specialty roasted coffee.

space available for 750 yen per hour

The cafe lounge is located on the 2nd and 3rd floor and features a stylish design with furniture from tefu, a monthly subscription service that offers vintage furniture and sundries for rent.

The café on the first floor is open for non-lounge users to purchase drinks. However, please note that most of the seats are paid for, and you can check availability and make a reservation via the app.

The app also allows you to pre-order and pay for your drinks and food, so you don't have to walk around the restaurant to find a seat and order your drinks.

Paid lounge space available as well

K2 Mini Theater

Opening date: 20 January 2022
Opening hours: 9:00 - 23:30

K2 is a mini-theatre with one screen and 71 seats. The name "K2" comes from the theatre's address, Kitazawa 2-chome.

The theatre is owned by Incline, a creative company that plans and produces films and art. It is a new place for cultural communication in Shimokitazawa, where there are many theatres and live music venues, and where subcultural culture takes root, offering a richer film experience.

All seats in the theatre are reserved and tickets can be purchased in two ways: online or on site. It's a great way to stop by during a stroll in Shimokitazawa and enjoy a movie if you fancy.


▸K2 Schedule

04

Belleville Brûlerie TOKYO

Coffee from 390 yen (incl. tax) *Normally served in a takeaway cup

Pre-opening on 20 January 2022 / Grand opening on 27 January 2022
Opening hours: 10:00 - 20:00 (closed on the first Tuesday of the month)

Belleville Brûlerie TOKYO is the first Japanese specialty coffee shop opened by the Paris-based brand.

Belleville was founded in 2013 as a roastery specializing in specialty coffee. At the time, espresso was still the mainstream coffee in France, but Belleville is known for being a pioneer in introducing the appeal of specialty coffee and third wave coffee.

At Belleville Brewery Tokyo, the coffee beans are roasted in the roastery, and the best beans are sold in the shop. The shop is also available as a coffee stand, where you can take away a delicious cup of coffee.

The coffee is roasted with the aim of being "coffee for everyday use" and has a clear, clean taste without any miscellaneous flavors.

This is not included in the cafe lounge.

「Belleville Brûlerie TOKYO」

BONA BONA PĒTIT lunch menu with salad and soup available from 1,300 yen

Opening date: 20 January 2022
Opening hours: 11:30 - 22:00

BONA BONA PĒTIT is a new Western-style restaurant created by the owner of famous restaurants in Shimokitazawa, such as DASHINSOAN and GASHINYUAN.

Based on the concept of "Western food that people have been used to for a long time", the menu includes hamburgers and fried prawns that can be enjoyed by both children and adults, and hash rice that will keep you coming back for more. We are also particular about our rice, using "Tsuyahime" from Yonezawa City in Yamagata Prefecture.

On weekdays from 11.30am to 2pm (last order at 1.30pm), we offer a lunch menu which includes salad and soup.

「BONA BONA PĒTIT」

「BONA BONA PĒTIT」

「TDM1874下北沢」

Opening date: 20 January 2022
Opening hours: 11:00 - 22:30

TDM1874Brewery is a craft beer brewery in Yokohama with its roots in a liquor store established in 1874. TDM1874 Shimokitazawa, the Shimokitazawa branch of this brewery, is now open on the first floor of Nansei Plus.

At this liquor shop and craft beer bar, you can not only buy the products you like and go home, but also enjoy the drinks with your favorite dishes in the shop.

With a wall of craft beers, sake and wine straight from the brewery, it's the perfect place for those who love to drink.

The shop sell spicy food that goes well with beer

「TDM1874 Shimokitazawa」

07

Stores to be opened at Nansei Plus

Three more shops are planned to open in the near future.

KITADE TACOS

KITADE TACOS Shimokitazawa To be opened at the end of February 2022
Kitade Tacos is a popular taco restaurant with branches in Kanda and Tokyo Station. Kitade Tacos specializes in homemade tortillas made from 100% Hokkaido corn and filled with chicken, pork, beef, seafood and other ingredients. It is a Mexican restaurant where you can enjoy it with craft beer and non-alcoholic drinks.

Tekion

Tekion Expected to open in February 2022

In addition to serving brown rice lunches and café menus at lunchtime, and drinks and food at night, the Tekion will also sell baked goods made from the finest domestic ingredients, and gelato to take away.

BIO-RAL

BIO-RAL To be opened in February 26th 2022
BIO-RAL is a natural supermarket based on the concept of "organic, local, healthy and sustainable", which was born from the famous LIFE supermarket. The first shop was opened in 2016 and since then the number of shops has been gradually increasing.

The store will offer a wide range of organic and additive-free products, including vegetables, lunch boxes made with organic brown rice, and a variety of prepared foods made from domestic ingredients.

On your left is the south-west ticket gate of Shimokitazawa Station (Odakyu Line) / the building on your right is Nansei Plus.

NANSEI PLUS
Access
0 minute walk from the South West ticket gate of Shimokitazawa Station on the Odakyu Line.
3 minutes walk from the central ticket gate of Keio Inokashira Line

Bicycle parking available (approx. 130 bicycles)
Free for up to 2 hours, then 110 yen per 3 hours.
Bicycle parking is between "Plaza" and "KITADE TACOS Shimokitazawa" in the map below.

Nansei Plus Map

Tokyo Setagaya-ku Kitazawa 2-21-22

View All