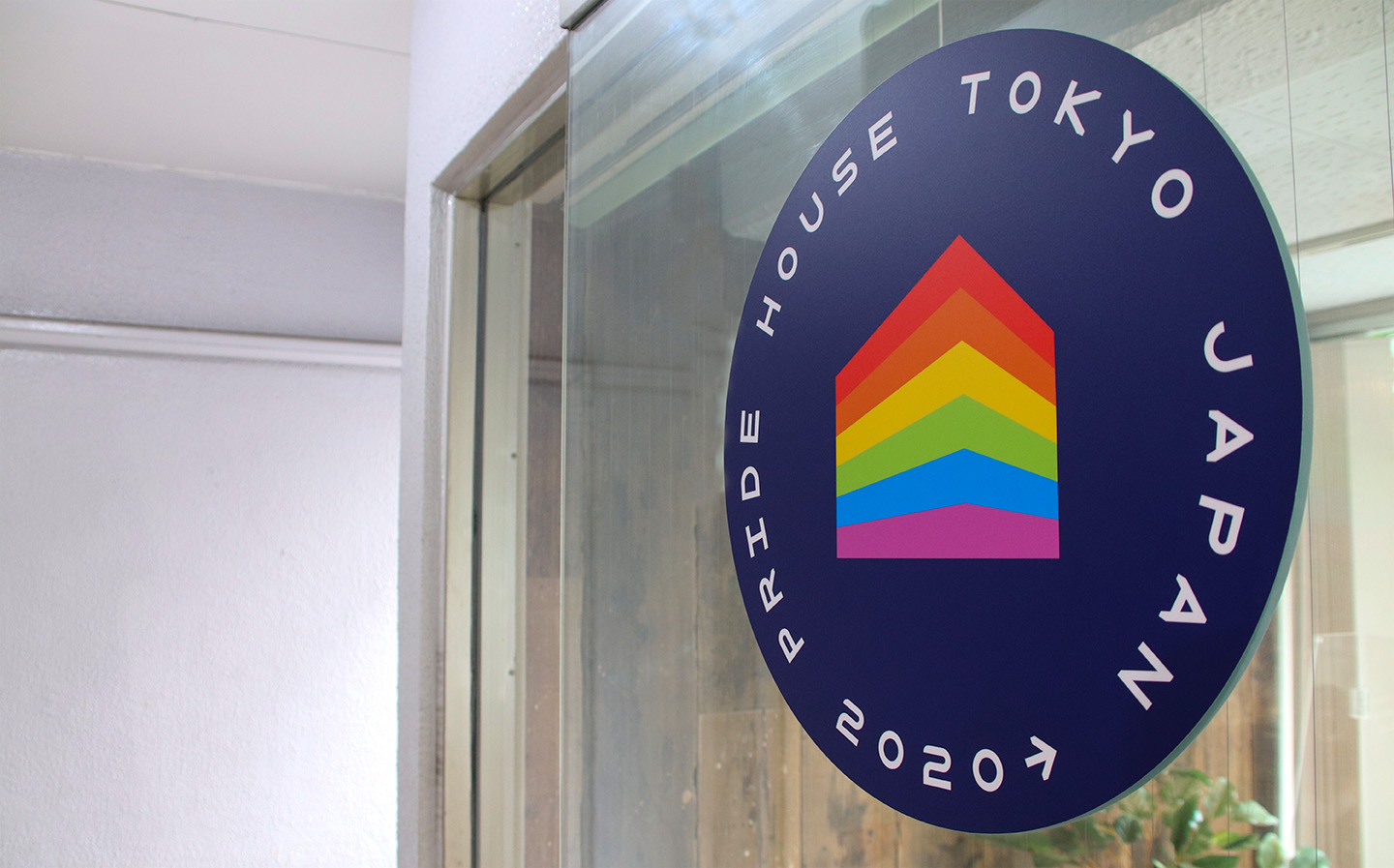 Japan's first permanent LGBTQ center, Pride House Tokyo Legacy is now open in Shinjuku. In the past, these facilities have been set up as a pop-up site at past Olympics but now, supported by several embassies in Tokyo, companies, individuals, and nonprofit organizations, the center is permanently offering meeting space, archives, and events. Initially it began to raise awareness of the LGBT issues in sports, but in a country like Japan, it expanded beyond sports. From pre-Olympics projects to beyond Olympics, with such openings of the center, it will promote social understanding and educate the public about sexual diversity.
In the world of sports, discrimination and prejudice against sexual minorities is deeply rooted, and there is currently a lack of a safe environment for those involved. In response to this situation, Pride House was established to create a hub where LGBT athletes can ensure a safe place to gather. In short, it was set up for the purpose of raising awareness in LGBT issues in sports. By local non-profit organizations, the Pride House movement was launched during the Vancouver Games in 2010 to promote the existence of sexual and gender minority groups in sport. Except for the Sochi 2014 winter games, Pride House has been part of the Olympic Movements since then.

02

First Permanent Center for LGBTQ

Shinjuku is a melting pot of diverse cultures and a hub for Tokyo's LGBT community. The open floor plan Pride House Tokyo Legacy sits just on the outskirts of such an area, just behind the most beautiful Shinjuku Gyoen National Garden. Even from Shinjuku station, the center is within the walking distance. Having its rainbow flag waving in the wind, it's hard to miss this center.

In Japan, Pride House Tokyo 2019 was set up for a limited time during the 2019 World Cup Rugby however, this Pride House Tokyo Legacy center is the first to be officially recognized by an Olympic Committee and is part of the Tokyo 2020 official program. It is a permanent facility too. In a country like Japan with a strong negative attitude towards the LGBTQ community, the establishment of a permanent center focusing on such a sensitive topic is progress. Not to mention, Pride House Tokyo Legacy probably holds one of the largest collections of books on LGBTQ and it is the place for researchers who wish to have better knowledge and understanding about the community. Most of the books are in Japanese, but through donations from different embassies, there are some written in different languages.

In the case of Japan, the basic concept of Pride House expanded beyond sports. Although local governments, courts, and ministries took bigger steps towards legal equality for LGBT individuals like same-sex partnership certificates allowed under the current constitution, one of these gives the LGBT's legal rights or protection. (there are still no law granting legal equality or helping to fight discrimination). Japan is the only country in the Group of Seven major industrialized nations where same-sex marriages are not legally recognized. And with more role models like athletes slowly coming out in public without being criticized behind their backs, more LGBT people can be ensured a life in a non-secretive "diversity" country since the community is ever-growing. An environment is changing in which things that were previously thought to have to be hidden can now be made public. The idea of what used to be called "being a man" or "being a woman" is changing. According to the nationwide survey conducted by an advertising agency, Dentsu Inc, about 1 in every 11 people is believed to be LGBT in Japan. Yet, the idea of exposing such different sexuality is still a minority in Japan. For those who are struggling to come out or even wanting to just talk about it, here is a place to drop by to let your anxiety go away as the members working at this center have also undergone such difficulties.

Ever since their opening, especially among the younger generations, changing attitudes can be seen here and there. There were school trips to the Pride House Tokyo Legacy with students coming by to learn more about the LGBT communities and working on how to make their schools more diverse. For those under 24, wraparound support is offered both in Japanese and English. This program is to help those in need to talk about their identity and anxiety like how to come out, how to talk to their parents, etc. but doesn't necessarily have to be related to LGBT issues.

While the program is for "youth" under 24, the center is still open to anyone. Coffee and tea are available at the center with free wifi so dropping in during opening hours to sit and talk to any members working there is like an alternative option to nearby coffee shops. Also, two days out of every month, Pride House Legacy Tokyo hosts a trans day where transgender people gather here to talk to each other. There are other frequent events held at the center which the schedule can be found online from their webpage. Accepting anyone, Pride House Tokyo Legacy is a place for people to talk and be themselves, regardless of sexual orientation or gender identity. And surely, the center will change such social understandings in Japan and bring a bright future to the LGBTQ community.