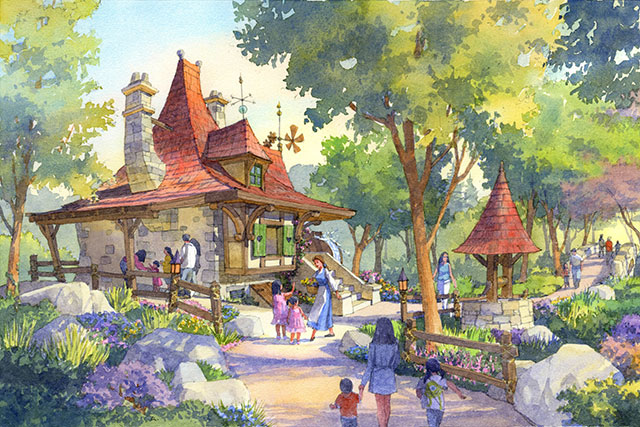 With the Olympics and Paralympics rapidly approaching, 2020 is sure to be a transformative year for Japan's capital, Tokyo.

To accommodate the large influx of travelers there will be changes in transportation, from trains to airports. Old favorites such as Shibuya, Ginza, Harajuku, and Ikebukuro are opening fantastic new buildings and stores. While new neighborhoods, such as Takeshiba in the Tokyo Bay Area, and the Toyosu Market area are rapidly developing into modern vacation destinations, with just a hint of historical flair.

In this guide we will give you the rundown on what's new in Tokyo in 2020, from new additions to Tokyo Disneyland, to sky-high shopping in Shibuya, and of course exquisite Sushi in Toyosu Market.

Read on to find all you need to know to make the best of your Tokyo vacation.
01

Tokyo Olympic and Paralympic Games 2020

Tokyo has been in a flurry preparing for the spectacle of the Olympic (July 24, 2020 - August 9, 2020) and Paralympic (August 25, 2020 – September 6, 2020) games.

Olympic schedule

You can expect a futuristic twist on these great athletic events as Japan is putting a large focus on robotics. Cute robotic mascots will greet you at the stadiums, and they will even beam information back to robot counterparts located in remote support locations, called Ouen-mura.

Ouen-mura will be installed at 2,000 locations nationwide in the summer of 2020 for millions of domestic and foreign visitors. So even if you don't have tickets for that particular event you can still enjoy an Olympic atmosphere with fellow fans all over Japan.

Tokyo has also recently unveiled a colossal New National Stadium located in Shinjuku, so be sure to head over to get that perfect photo of yourself at the 2020 Olympics!

Tokyo Olympic and Paralympic Games 2020

New National Stadium

Official website for the Olympic and Paralympic Games Tokyo 2020

Related Articles:
・Japan Olympic Museum

02

― What's New in Shopper's Paradise, Shibuya

03

1. Shibuya Scramble Square

The newest landmark (and the tallest building) in Shibuya, is Shibuya Scramble Square (渋谷スクランブルスクエア). This gigantic complex features offices, shops, and an excellent observation deck, Shibuya Sky.

Here you can enjoy panoramic views of Tokyo from inside and outside, while laying on a hammock, or while sipping coffee at the café.

If you're feeling brave the best photo op is at the Sky Edge, where you can look through glass at busy Shibuya below you. Adult admission at the door is JPY2,000, but keep an eye out for discounts on the official website. Advanced tickets from the official website give you a JPY100 ~ JPY200 discount.

Shibuya Scramble Square

Shibuya Sky

Related Articles:
・Shibuya Scrambled Square & Shibuya Sky : Best Observation Deck in Tokyo

For fashionistas and Anime-lovers alike, the best stop is the new Shibuya PARCO (渋谷パルコ).

This modern mall has great designer stores, interesting pop-up shops, a large restaurant selection, rooftop garden, and our personal favorite – CYBERSPACE SHIBUYA. This anime, video game, and Japanese pop culture paradise features a Pokémon Center with a life size Mewtwo, a large Nintendo store which sells games and goods, a CAPCOM store, and a rotation of other shops, all on the sixth floor.

Due to its novelty this mall is extremely busy on the weekends, so if you have the chance, we recommend scheduling a visit on a weekday instead.

Nintendo store

Nintendo store

Pokémon Center

Related Articles:
・Geek out at the new Shibuya Parco!
・Nintendo Tokyo: A look at Japan's first Nintendo store

Traveling in Tokyo just got a lot more convenient with the new SHIBUYA FUKURAS (渋谷フクラス) building.

There is a bus terminal so you can arrive here straight from Narita or Haneda airports and on the same floor is Shibuya-san, a tourist information center with informative staff, free maps, and magazines. Visitors can also check their luggage for a small added fee.

The iconic statue of loyal dog Hachiko has also been updated with a cute hologram on the second floor of the building in the Tokyu Plaza shopping mall. Finally, don't miss hanging out and eating with robots at Pepper Parlor, starring the famed SoftBank robot herself. You can find it on the fifth floor.

Pepper Parlor

SHIBUYA FUKURAS

Related Articles:
・Shibuya Fukuras Tokyu Plaza Restaurant and Entertainment Guide
・Beams Japan Shibuya - the best souvenir shop

Once you need a break from Shibuya's hustle and bustle head to Miyashita Park, which is set to be re-opened in the spring of 2020. It will feature an updated modern design, lots of greenery, space for strolling, and athletic facilities that everyone is welcome to use.

New Miyashita Park "新宮下公園"

New Miyashita Park "新宮下公園"

Map

07

― A New and Convenient Tokyo – Changes in Transportation

08

1. New station: Toranomon Hills Station

The Hibiya Line's newest stop Toranomon Hills Station (虎ノ門ヒルズ駅) is sure to be a major travel hub for the 2020 Olympics. Just outside is wide, tree-lined avenue Shintora-dori, which will connect the athlete village and the stadium.

Toranomon Hills Station

09

2. New station: Takanawa Gateway Station

Also nearing completion is the Takanawa Gateway Station (高輪ゲートウェイ駅) , the busy Yamanote Line's newest stop which will feature an AI guide robot and unstaffed convenience store. Though the station should be functional by spring 2020 some parts will likely still be under construction until 2024.

Not to be left behind, Tokyo Station is planning to open around 70 more stores in 2020.

Takanawa Gateway Station

Event space

As Japan hurtles towards the future it is unfortunately time to let go of the past, and to allow for a more modern station Harajuku Station (原宿駅) will be demolished after the Olympics and Paralympics. This is the oldest wooden station in Tokyo and its quaint European-style façade has been a part of the Harajuku landscape for almost 100 years.

Harajuku Station

11

4. Haneda and Narita airports / JAL's 20th ARASHI THANKS JET

In terms of international travel, Haneda and Narita airports will be increasing the amount of international flights to accommodate more travelers.

Narita airport will also introduce their One ID system, a type of facial recognition that will make moving around the airport faster and more convenient.

"Izumi Tenku no Yu Haneda Airport" (泉天空の湯) will open in a complex facility directly connected to Haneda Airport International Terminal.In addition to hot springs, this large-scale complex will be home to hotels, shopping mall, bus terminals, and large event halls.

The hot spring facility will be open 24/7 and have four types of indoor baths, two types of saunas, and an open-air bath. From 2am till 5am, the bath zone is closed for cleaning however, the facility will be open and visitors can take a nap or rest at relaxation rooms.

Haneda Airport

While at the airport fans of Japanese pop culture should keep an eye out for JAL's 20th ARASHI THANKS JET, which features large decals of the band member's faces.

12

6. Tokyo International Cruise Terminal / Yokohoma Hammerhead

To decrease train congestion and allow for more scenic travel, a ferry route is also planned to connect Haneda Airport to the Takeshiba area and hopefully to other tourism hotspots.

A new gateway to the city will also be gracing the waterfront area with the opening of the Tokyo International Cruise Terminal. The terminal will officially open on July 14, 2020 and start receiving its first ships.

Official web page: https://www.tokyo-international-cruise-terminal.jp/en/

Tokyo International Cruise Terminal

Yokohoma Hammerhead is another new cruise terminal which also boasts a luxury hotel, new shopping mall, and a number of restaurants. It's open as of November 4, 2019, so head over anytime!

Official web page: http://www.hammerhead.co.jp.e.aix.hp.transer.com/

Yokohoma Hammerhead

13

― Explore New Realms at Tokyo Disneyland, Small Worlds Tokyo, and More

14

1. Tokyo Disneyland: New Fantasyland

Disney fans are in for a treat in 2020 as Tokyo Disneyland will unveil its New Fantasyland. This new realm features Belle's little town as well as the iconic castle from Beauty and the Beast which will double as the Enchanted Tale of Beauty and the Beast attraction.

Tokyo Disneyland will also introduce the Fantasyland Forest Theater, the theme park's first full-scale indoor theater.

Over in Tomorrowland guests will be able to hang out with their own personalized healthcare companion on The Happy Ride with Baymax.

Official web page: https://www.tokyodisneyresort.jp/en/index.html

New Fantasyland

The Happy Ride with Baymax

Chiba Pref. Urayasushi Maihama 1-1

0570008632

Sales Hours differ depending…

View All

Tokyo DisneySea Direct-Entry Tickets (1-Day Pass)

¥107

Update date:2023/05/30

If you have wanted to take part in the adventures of Evangelion and Sailor Moon you need to visit the new Small World's Tokyo – a miniature theme park.

Visitors can live their Anime dreams after undergoing 3D scanning to be a part of their favorite worlds and also make display items to share with others.

This mini world features not only anime areas but a large Space Center, Global Village, and Kansai International Airport area. It's a good idea to purchase tickets in advance as they will only be sold at the door if there are any left over for that day!

Official web page: https://www.smallworlds.jp/en/

SMALL WORLDS TOKYO

SMALL WORLDS TOKYO

16

3. Yomiuriland: HANA・BIYORI

Meanwhile, flower paradise Yomiuriland intends to create a new kind of Botanical Garden Entertainment.

Projection mapping will be used in tandem with beautifully curated flowers to create a stimulating display for the senses in a darkened greenhouse. For those who feel more inspired by a traditional cultural experience, go ahead and stroll the traditional Japanese gardens.

Official web page: http://www.yomiuriland.com/hanabiyori/en/

HANA・BIYORI

Tokyo Inagishi Yanokuchi 4015-1

0449661111

9:00-20:00/10:00-17:00, etc.…

View All

17

― Great New Stores and Markets Coming to Tokyo in 2020

18

1. New Toyosu Market: Edomae Jokamachi

Although Tsukiji Market is no more you can now enjoy high-quality fresh fish at the new Toyosu Market. From January 31, 2020 to 2023 visitors can enjoy a limited-edition market with a food court, BBQ space, event space, and green outdoor areas.

The atmosphere is meant to evoke an Edo period castle town, so it is sure to be a lively place to enjoy some excellent seafood.

Edomae Jokamachi "江戸前場下町"

Edomae Jokamachi "江戸前場下町"

Fans of the arts should check out the new Hareza Tower, in Ikebukuro.

There is a classical auditorium, a stage for live music, and a large new TOHO CINEMAS. So, whether you want to catch a ballet, popstar, or a Japanese movie, you can do it all in one beautiful building.

The front yard includes a renewed Nakaikebukuro Park which will be host to any number of festivals and events.

Hareza Ikebukuro

4.0

1 Reviews

Tokyo Toshima-ku Higashi-ikebukuro 1-16-1 Naka Ikebukuro Park

0367090562

View All

The Takeshiba waterfront area is shaping up to be the new Tokyo hot spot and the first sign of its rapid development is WATERS, Takeshiba (ウォーターズ竹芝).

This facility will feature a large public space near the water, a commercial area, luxury hotel, and even a theater.

On another happy note this new development is environmentally conscious and they intend to preserve and protect the waterfront environments they are straddling.

Official web page: https://waters-takeshiba.jp/

WATERS Takeshiba

WATERS Takeshiba

mesm Tokyo, Autograph Collectio

Not to be outdone but its neighbors, Harajuku is also rapidly changing to meet new demands from a modern world.

Across from the JR Harajuku Station will be WITH Harajuku. It will feature residences, cafes, IKEA, and a large outdoor hangout space so that you can do your shopping and then take a breather before diving into the fashionable chaos of Takeshita Street.

The WITH HARAJUKU STREET, a passage that connects Harajuku Station and Takeshita Street, is lined with unique restaurants, cafes and shops, including a number of flagship stores.

Official web page: https://withharajuku.jp/

WITH Harajuku

22

5. Shiseido Flagship Store

Japanese beauty standard SHISEIDO (資生堂) will be opening their Shiseido Flagship Store in its birthplace of fashion-conscious Ginza. This three-floor store will offer digital content, beauty counseling, and store-exclusive content. It will be open to visitors from April 2020.

Shiseido Flagship Store

Super Nintendo World

・What's New in Japan for 2020
・What's New in Tokyo for 2019 : 21 Must-Visit Destinations
・What's New in Japan for 2019


We hope that with the help of this guide you can enjoy your trip to an exciting, changing Tokyo in 2020!