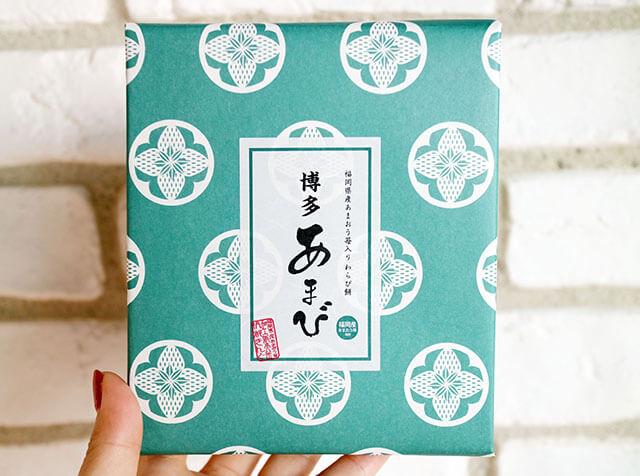 Fukuoka Airport's renovations are scheduled to be completed in 2020, after completion of the airport's redevelopment intended to provide smoother operation of both domestic and international flights.
As part of the upgrade, a new commercial facility will be opened and the international flight duty-free shop area will be expanded.
We've carefully selected souvenirs that can be purchased at Fukuoka Airport such as sweets using Fukuoka's special Amaou Strawberry and Hakata's specialty Hakata Torimon.
01

Matoi Hiyoko(L'UNIQUE HIYOKO)

"L' UNIQUE Hiyoko & Frau Atsuko Kayashina" is a new store that just recently opened in Fukuoka Airport in August 2019.
Hiyoko means "baby chick" in English and is a cute baby chick shaped sponge cake which has been loved in Japan for 100 years.
Matoi Hiyoko is a new version of the cake which is covered in delicious bitter chocolate. (the name translates to "baby chick wearing clothes" in English!)
This cute souvenir is available for around 700 yen of three pieces.

Matoi Hiyoko

02

Amaou Caramelize Baum(Hakata Minorika)

Amaou Caramelize Baum cake is a special product recommendation from Fukuoka's Hakata Minorika store.
The cake is a caramelized combination of Fukuoka's famous strawberries "Amaou" and a Baumkuchen cake (a famous German layered cake also popular in Japan).
A box of 3 cakes costs around 500 yen and comes in fancy, cute packaging which is perfect as a souvenir or gift.

Amaou Caramelize Baum

03

Hakata Baum Stick(Nikakudo)

Created by the long-established Nikakudo company, Hakata Baum Stick is a delicious, stick-type baked confectionery, which is basically a crunchy version of sliced up pieces of a Baumkuchen cake.
In addition to the plain variety, there are other flavors such as Amaou Strawberry and Mentaiko flavor.
Baum Sticks are sold in boxes of 10, priced at 500 to 600 yen per box, making them an ideal souvenir if you're looking for small gifts to share around with many people, such as company colleagues or school friends.

Hakata Baum Stick

04

Hakata Amabi (Ito King)

Ito King is a brand from Fukuoka well known for its Amaou strawberry sweets; so much so that the company has a reputation of being strawberry processing experts.
Amongst their many strawberry sweets, their strawberry version of warabimochi called "Hakata Amabi" is especially recommended.

The standard size box of the mochi costs around 1600 yen, and there is also a mini size that can be purchased for around 1200 yen.
The product is only sold from May to November each year, so be sure to seek it out during its available season.

Hakata Amabi

05

Color Potato Bonbons(Minamikaze Nokasha)

Minamikaze Nokasha is the world's first specialty store for color potato sweets, and the only place to find the store's sweets in Kyushu.
The beautiful sweets are made from chocolates and other dessert items combined with unique colored potatoes grown in the company's directly managed farm.
A box of 5 "Color Potato Bonbons" can be purchased for around 900 yen.

Color Potato Bonbons

06

Hakata Torimon(Meigetsudo)

Coming from Fukuoka's Hakata area, "Hakata Torimon" is definitely a champion as it has won the prestigious Mondo Selection Gold Award 19 times consecutively!
The Torimon is basically a sweet and milky mochi-like manju (soft bun) filled with a melt in the mouth, creamy white bean paste.
This special confectionery originating from Hakata in Japan's West, can be purchased from around 500 yen for 5 pieces.

Hakata Torimon

Fukuoka Fukuoka-shi Hakata-ku Shimousui

View All