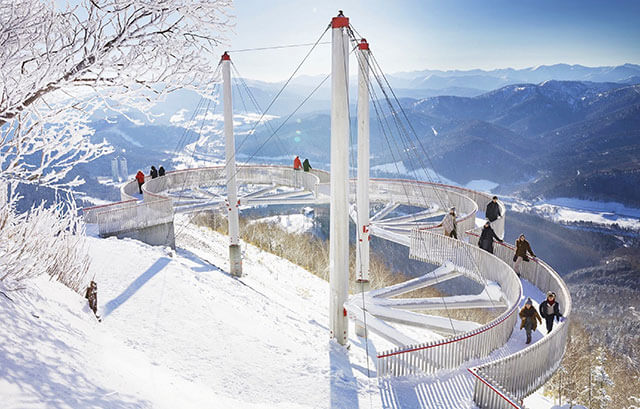 The Japan ski season typically begins from December and lasts to April. If you're aiming to see those beautiful white covered landscapes, or just looking for a thrilling slide down the mountain, this is the best time to travel Japan.

"Japow" abbreviated from "Japanese Powder", means powder skiing in Japan. Having low water content, the snow becomes dry and very powdery. Since the country is covered with an average of 10-20 meters of snow per year, there is an abundance of ski areas for beginners all the way up to experts; and but of course, for those Japow lovers out there. Most of these sites are only 2 to 3 hours away from Tokyo.

With wide varieties of Ski Resorts ranging from elegant 5-Star Resort Hotels to affordable backpacker inns, you'll definitely find a place to call home for your vacation whatever your budget is.