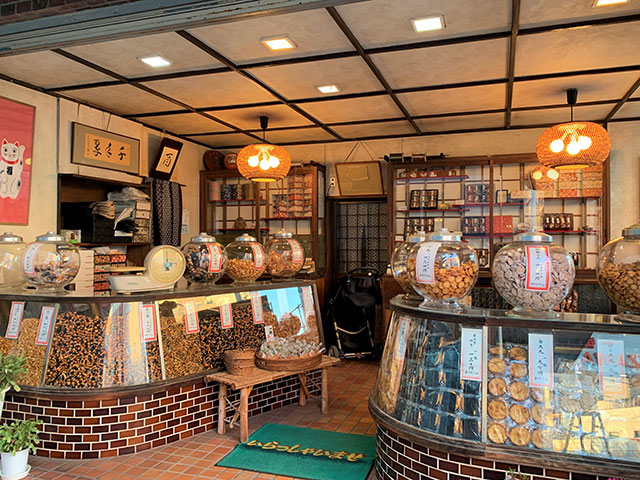 One of the things that makes Japan attractive is that you can experience both tradition and new technology at the same time. Shimokitazawa is no exception. It has a unique atmosphere that you can't feel anywhere else! People in Japan call it the center of Subculture. Here are 11 snack shops that you should try if you have the chance to visit Shimokitazawa.
Nameraka-pudding

Tamago means egg in Japanese. What do you think this shop is about? ...Pudding!
Toyonchi-no-Tamago (which is easy to find when you come out from the North Exit at Shimokitazawa station) has unbelievable custard pudding called Nameraka-pudding. The name of the Nameraka means smooth in Japanese and you can feel its melting custard with an accent of caramel at the bottom. The pudding comes in an egg package! It's Instagrammble deliciousness for only 268 yen (tax included).

Nameraka-pudding

Toyonchi-no-Tamago

4.5

16 Reviews

Tokyo Setagaya-ku Kitazawa 2-37-16

0357909385

View All

Nick'n'roll

Rice balls are something you might have tried before coming to Japan. Who gave up eating them because of the seaweed? Nick'n'rolll is a rice ball that is rolled up with Niku (meat). Yeah, it rocks! You can add cheese or kimchi to make your rice ball rock even more. But you better be careful, as the meat itself is tasty enough! It only costs 290 yen and the shop is just two minutes' walk from the South Exit of Shimokitazawa station.

Nick'n'roll

03

Baby castella of Aoi renga

Baby castella

If you come out from the Shimokitazawa station, you can probably smell this heavenly treat. Fluffy, round, sweet and perfect. Japanese baby castella is awesome in general but this shop uses some magic to make it extra fluffy. It isn't even just right from the oven magic. They remain fluffy even after several hours! At 550 yen (tax included) for a bag, they're perfect for souvenirs too.

Aoi renga

04

Café au lait of Moldive

Café au lait jelly

This charming, retro-looking cafe serves a creamy smooth cafe au lait. The special thing about this drink is the "wobbly wiggly" Café au lait jelly (324 yen). This is the best way to start your sweet Shimokitazawa day. If you're not a fan of sweet drinks, you can enjoy their freshly roasted coffee beans from all over the world.

Moldive

Poutin(plain) M 450yen

It's not easy to find good poutine in Tokyo. But here it is!
There are various toppings you can have with it, such as pulled pork, roast beef, seafood, chili, and many more! It costs from 450 yen. They are made to order and are so yummy they will make you forget all your troubles. Enjoy your fresh fries with extraordinary toppings!

Robson Fries

RobsonFries

Tokyo Setagaya-ku Kitazawa 2-31-5

03-6407-1485

View All

NY Cupcakes

If you're looking for something Kawaii, this is the place to go. This shop is too cute, so you won't be able to pass it by once you find it! Our recommendation is the Cookie cream cupcake. The combination of rich chocolate cake, butter cream, and cookie cream with Oreo on top will melt in your mouth. You will immediately be filled with happiness. Sugar induced happiness! Your friends will also love you if you bring them home or to a party!

NY Cupcakes

4.0

2 Reviews

Tokyo Setagaya-ku Kitazawa 3-27-11F

0334654262

View All

Lemonade by Lemonica

Lemonica is the place to go if you want the best homemade lemonade in Tokyo. You can add half a fresh lemon for 100 yen. Besides lemonade, they also have a variety of unique drinks, including one with original spices and hot lemonade that will warm you up in winter. Original lemonade costs 320 yen (tax included).

Lemonade by Lemonica

LEMONADE by Lemonica shimokitazawa

Tokyo Setagaya-ku Kitazawa 2-32-6 Virion Building 1F

03-6804-8040

View All

pancake pie

FLIPPER'S is a super popular pancake place in Shimokitazawa and there's hardly a day you won't be waiting in a long line! If you don't have time to wait in line, you can get their pancake pie (plain/ 324 yen) to go. Its unusual texture combines a fluffy pancake between a crispy pie and melting maple custard that will surely entertain you. This is the only place you can experience this marvelous mouthfeel. Don't miss it!

pancake pie

FLIPPER'S

FLIPPER'S 下北沢店

東京都世田谷区北沢2-26-20 1F

0357382141

View All

09

Coco Fresh Tea and Juice

passion fruit green tea with bubbles

Who doesn't like bubble tea? Coco Fresh Tea and Juice will probably have the bubble tea you desire. Among their enormous lists of flavors, our recommendation is the passion fruit green tea with bubbles. Let your bubble tea support you to explore this town deeper.

Coco Fresh Tea and Juice

CoCo都可 下北沢店

東京都世田谷区北沢2-14-7 1F

0368055572

View All

10

Rice cracker of Tamaiya

Rice cracker of Tamaiya

Taste something that people tasted over 100 years ago.
Tamaiya is a rice cracker shop that was established in 1913. They sell their crackers by weight. Just think, there are people eating the same snack today that people ate over 100 years ago. Isn't that interesting? It's also fun just to look at the various rice crackers in their glass containers.

Sweet Twist

Getting tired of sightseeing? Stop by Sweet Twist and charge your Kawaiiness there. You might think it's too pink at first but once you step into the shop, you'll find that it's comfortable. Their additive-free gelato (made with 100% pure milk) will give you a taste of a fancier world. You can also add colorful toppings to your natural gelato.