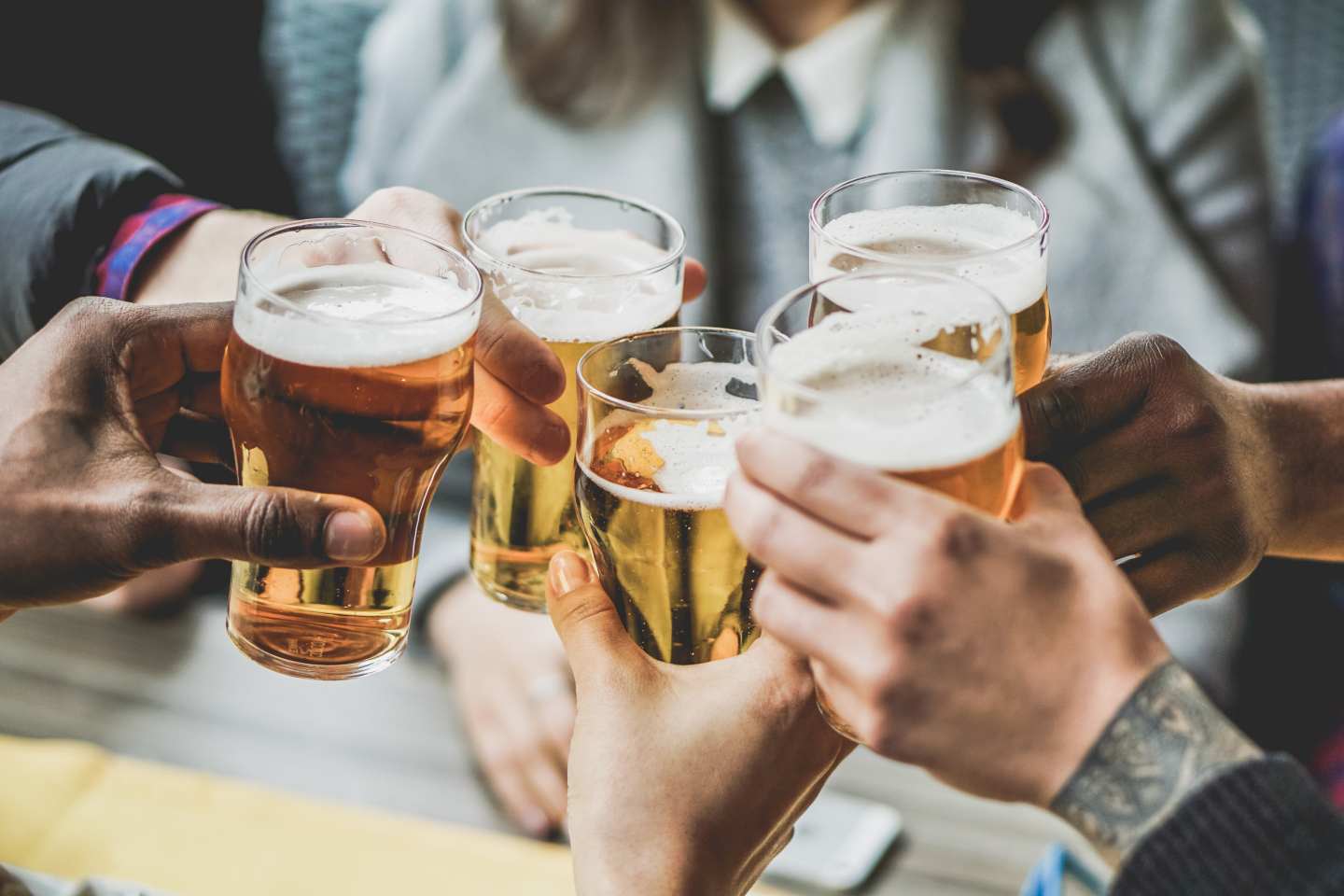 If you've never had a tall chilled jokki (large glass) of draft beer in Japan, the first glass can be unforgettable. For many, it's an introduction to Japanese beer; even though Japan's big brewers are known around the world, beer brewed under their brands overseas isn't quite the same as domestic draft. Perhaps more uniquely Japanese, and harder to source abroad, are Japanese craft beers, a growing segment that's looking to expand after weathering the coronavirus pandemic.
01

A hoppy history in Japan

Photo by Igor Karimov on Unsplash

From IPAs to stouts to saisons to wheat beers, Japanese microbrews come in a variety of styles. Fans enthuse about their local character and unique flavors—wasabi and green tea, anyone? They've certainly come a long way since beer brewing was established in Japan in the late 1800s, building on centuries of experience brewing sake, the national drink. Suds became a major market around the turn of the century, eventually being dominated by four major makers. A tradition of imbibing beer at izakaya pubs after work emerged, and brews became the standard drink for nearly all social occasions. Beer was so much in demand that it even eclipsed sales of sake in the 1970s.

Photo by Mojor Zhu on Unsplash

For most of the 20th century beer drinkers in Japan didn't have a lot of choice—light lager was about all there was. In 1994, however, the Japanese government changed its tax laws, allowing producers brewing less than 2 million liters per year to apply for a license. This effectively lifted a ban on microbreweries, prompting more than 200 to enter an increasingly frothy market. Microbrews were initially known as ji biiru (local beer), and some regional producers, often associated with resorts or restaurant chains, turned out brews of poor quality, dampening consumer interest. This, combined with the dominance of the four big brewers and a lack of craft beer knowledge among the public, hobbled the fledgling industry.

In 2010, the Japan Beer Journalists Association was established with the view that "The knowledge and information about microbrew beers is still limited, leading to unfavorable reviews and potentially harmful rumors." As public tastes surrounding beer shifted, craft beer makers improved their offerings and distribution, opened taprooms nationwide and allied with major brewers, which began brewing their own "craft" brews. In one example, Kirin Beer revived one of its predecessor companies, Spring Valley Brewery, as a nominally craft beer business in 2015. Suntory followed in 2017 with Tokyo Craft, a pale ale brewed in the capital. Ji biiru was out and kurafto biiru (craft beer) was in.

Photo by Patrick Fore on Unsplash

Another fillip was a 2018 legal revision that gave brewers more flexibility in choosing their ingredients above and beyond the traditional malt, sugar, hops, rice, corn, sorghum, brown sugar, potato and starch. The resulting sudsy smorgasbord included beers with newfangled, often locally sourced flavors like Japanese pepper, miso, soba, herbs, strawberry, watermelon and other fruits. It's a far cry from the pilsner-style lagers that the big brewers have been mass producing for decades.

Buoyed by deregulation, the craft beer market bubbled over even as overall beer shipments have softened in recent years. The segment has been anchored by regional brewers such as Nagano Prefecture's Yo-Ho Brewing, partly owned by Kirin, Mie's Ise Kadoya, Ibaraki's Kiuchi Brewery and Saitama's Kyodoshoji.

Photo by Timothy Hales Bennett on Unsplash

Then came the coronavirus pandemic. Government infection-control measures included curbs on operating hours at bars and restaurants, pummeling sales. Some businesses didn't survive, while others partnered with major brewers or boosted direct-to-consumer sales to weather the crisis. As drinkers imbibed at home, a few bold entrepreneurs even opened taprooms amid Japan's lockdowns. Faced with flat sales, one convenience store by a cruise ship terminal in Yokohama changed its business strategy: instead of selling what every other kombini (convenience store) had, it decided to stock up to 500 types of craft beer from Japan and abroad. The store became a viral hit.

Despite the pandemic, the number of craft beer breweries stood at nearly 530 in December 2021, more than double figures in the 1990s, according to the Japan Beer Journalists Association. Apart from taprooms and bars, craft beer is now available through many convenience stores, department stores, import shops and even government tax rebate schemes designed to support regional municipalities.

Photo by Elevate on Unsplash

03

Carving out a bigger market share

Aside from distribution, high prices also weigh on microbrew sales. Craft beer's share of the market in Japan is only expected to reach 3% by 2026, according to Nikkei. That compares to about 12% in the U.S.

So what's in store for craft beer in Japan? It all depends on the evolution of drinking preferences and moves by long established producers.

"I think big brewers, such as Kirin and Asahi, are going to keep pumping out pseudo-craft beers to try and get some of the market as it's growing and their beer sales have been stagnating somewhat," says Rob Bright, owner of Beertengoku.com, a website dedicated to craft beer in Japan. "People are looking for, albeit slowly, new beers and different styles of beers."

Photo by Markus Spiske on Unsplash

If microbrews become de rigueur after-work beer like the drafts from major brewers, Japan could become a microbrew paradise. Kampai to that!