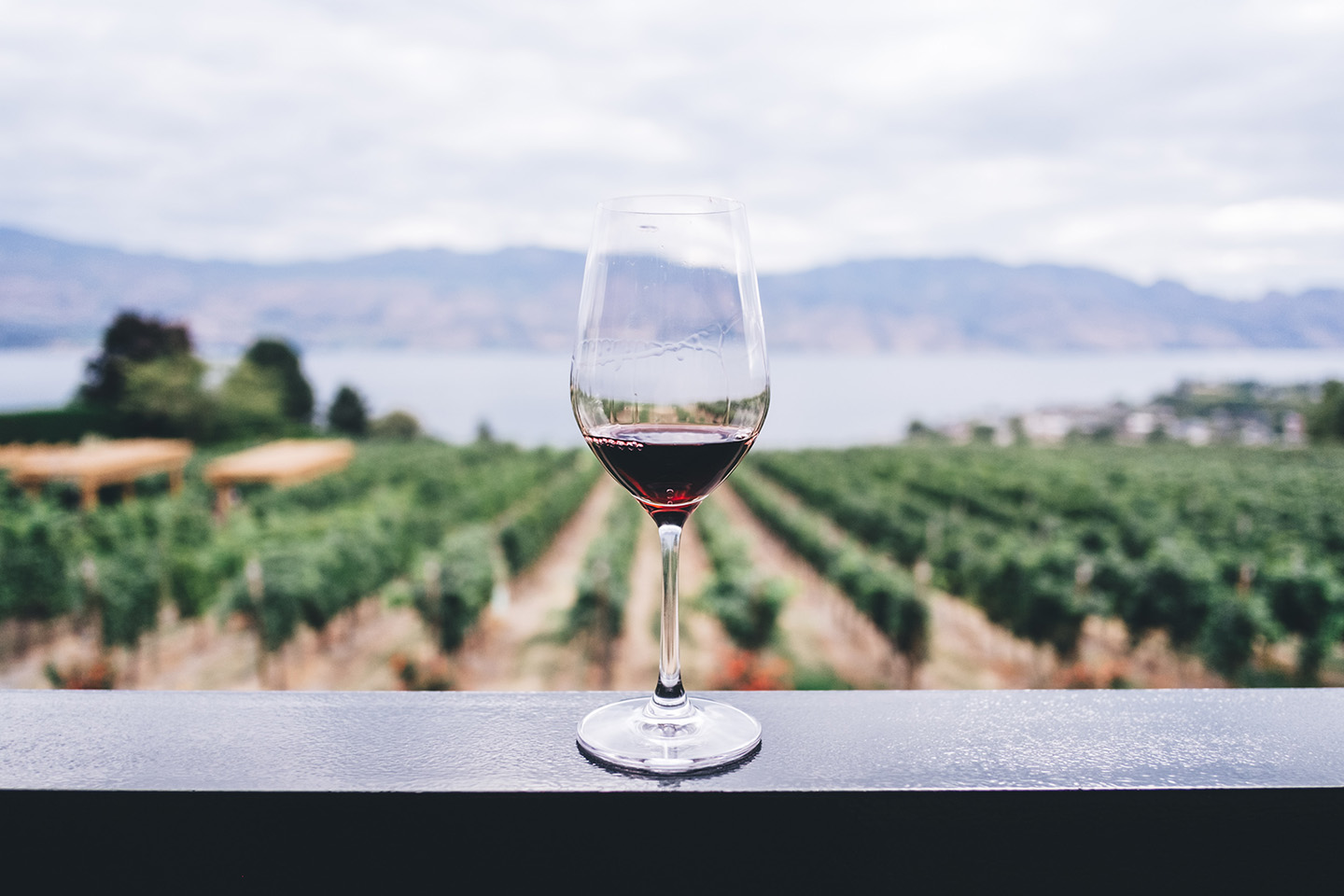 Compared to the Japanese sake where it is predicted to have a history of over two millenniums, wine production in Japan has only begun just in the second half of the 19th century during the Meiji Restoration. Within such a short period, wine made in Japan has been gradually recognized globally for its quality and the different characters. There are some award-winning traditional wines too. Based on an interview with a Japanese senior sommelier, here are some interesting stories about Japanese wines.
01

Difference between Japanese Wine and Japan Wine

First at glance, the word Japanese wine and Japan (Nippon) Wine may seem the same. But there is a clear difference. Little is it known however, that these wines produced in Japan fall under 3 categories.
Domestic wines mean all wines produced in Japan. This is subcategorized into Japan (Nippon) Wine and Japanese Wine. While the Japan Wine is made domestically using 100% domestic grapes, Japanese Wines are wines made in Japan using grapes or even concentrated grape juice imported from overseas. Usually wine producing countries have a Wine Law that regulate and protect the geographical originality and keeping level of quality. However, Japan didn't have such a law. Because there was no law, there was no clear rules to define " Japanese Wine" and used the wine makers' voluntary standards for the wines sold as "made in Japan". As a result, some of the products sold as " Japanese Wine" contained grapes or concentrated grape juice imported from the overseas. For the consumers, distinguishing the two wines became difficult and finally the National Tax Agency who is in control of all alcohol drinks in Japan formulated a labeling rule in October 2015, which it went into effect in October 2018. At the same time as setting a clear distinction and protecting the brand, G.I. (Geographical Identification) have also been established regarding the name of the producing region, grape variety and its harvest year. The new law defines that when a wine maker wants to label the region of production, (such as Shiojiri) on the bottle, those wines must be made from 85% or more regionally grown grapes. This goes the same for vintage wines. Though for Yamanashi, they have their own strict rules on labeling and only wine made from grapes that are 100% regionally grown can label "Yamanashi" as the region of production.

Japan Wine are characterized by the diversity generated from the different climates and natural features. The geographic coordinates gap between the north to south of Japan is about 18degrees when compared to 6 degrees in France. These wide ranges of difference in annual temperatures, from Hokkaido, where snowfall in the north exceeds one meter, to Kyushu, where the highest summer temperatures continue to exceed 30 degrees Celsius, winemakers come up with different cultivation methods suited to each region. Therefore, even with the same grapes, the taste and the quality vary by regions. This makes the wine unique to each location.
Still new to the industry with limited vineyards, Japan is now producing high-quality but a small quantity of wine. Due to Japan's historical agricultural policy, it is very rare to find Domaine or Chateaux that does all the production process i.e. from the grapes to the wines. In Japan, breeding grapes to winemaking is usually an uncharted area. Unlike popular wine-producing countries such as France or Italy, Japanese winemaking is done by trial and error. There are no records that recommend a certain grape variety suitable for a particular region so from indigenous to international varieties, each maker has to just try it to see what works the best.
Also, the concept of AOC (Appellation d'Origine Controlee) is still in its infancy and only "Koshu" and "Muscat Bailey A" Grapes are registered as the name of native grape variety from Japan. These two grapes are internationally recognized and can be listed on the label. In 2020 "Yamasachi" of Tokachi, Hokkaido was registered as third grape variety in Japan by OIV.
As for the region, "Yamanashi" and "Hokkaido" are the two offical places registered internationally which can be labelled.

The diversity of the terroir (climate, terrain etc.), the presence of native varieties (Koshu and Muscat Bailey A), and the current global trend of low alcohol content, elegant and delicate wines make Japan Wine one of its kind. The basic idea is to match wine with the local food and the overall taste is characterized by "delicacy, " just like traditional Japanese cuisine. Japanese food and Japan Wine go hand in hand in this delicacy, especially it goes well with sushi, tempura, and sukiyaki. Nowadays light and elegant type of wines are more popular due to healthy trend cuisine and many famous restaurants are listing Japan Wines on the menu in the world.

04

Native Grape Varieties:Koshu

Koshu wine is a wine made from Koshu grapes, a grape variety native to Japan but said to have originated in Europe. It has a moderate sweetness and acidity with slight astringency.
The grape has a reddish tinge not seen in the green grapes used to make white wine. However, this reddish Koshu grape has a white juice and is used as a white wine variety. On some occasions, the juice may have a hint of reddish color, but never become too red to turn into a red wine.
There are many theories about the origin of its cultivation, but it is believed to have been cultivated in Japan for over a thousand years.

Yamanashi Prefecture, formerly known as Koshu, is a well-known grape-producing area. According to the Ministry of Health, Labor, and Welfare statistics for the year 2015, the prefecture ranks first in Japan in terms of both vineyard area and harvest volume. Surrounded by high mountains, Yamanashi Prefecture has few rain clouds and a lot of sunshine, which is ideal for the growth of rain-sensitive grapes. Koshu winemaking has begun since the Meiji Period and took a lot of effort to finally get accredited by the OIV (International Organization of Vine and Wine) in 2010. Since then, the word "Koshu甲州" is officially used on wine labels.

The most common type of Koshu wine today is dry, but depending on the winemaking method, there are a variety of flavors such as slightly dry and sparkling, and this diversity is one of the charms of Koshu wine. One of the best-known vinification methods for dry Koshu is Sur Lie which was introduced in the early 1980s. After fermentation, the wine is left on its lees for several months to allow amino acids to dissolve into the wine, which is said to add depth and flavor. There are about 80 wineries in Yamanashi prefecture and it locations can be found here.

Koshu wine goes well with typical Japanese dishes like seafood, sashimi, and sushi. This wine has a nuance of Japanese citrus flavor that doesn't disturb delicate taste and, the hint of dashi (Japanese soup stock from fish and kelp) deepens the complexity of the cuisine.

05

Native Grape Varieties:Muscat Bailey A

Muscat Bailey A is a black grape variety that was developed in 1927 by Zenbe Kawakami, the founder of Iwanohara Vineyard. It is a cross between the American grape variety Bailey and the European grape variety Muscat Hamburgh, which first bore fruit in 1931 and was officially released in 1940. When made into wine, it has a sweet candy aroma and a relatively mild astringency. Studies identified that furaneol in the juice of Muscat Bailey A is important because it creates a strawberry-like aroma and improves fruitiness. In the past, this variety could only produce low-quality red wine, but now that the study shows the number of furaneol increases significantly in the late-ripening period, cultivation methods and harvest time have been fundamentally reviewed. With this change, Muscat Bailey A has achieved a remarkable improvement in quality.

In 2013, Muscat Bailey A was accredited by the OIV (International Organization of Vine and Wine) and became a representative variety of Japan along with Koshu. It is the most common red wine grape variety produced in Japan. It has a wide range of styles of light to medium bodied wines. Because of its low tannin content and light flavor, it is often drunk early without barrel aging. On the other hand, it can be used to make powerful wines that are aged in barrels for a long time, like rose, or used for red sparkling wine.

Muscat Bailey A wine goes well with Japanese casseroles or yakitori skewers. It has a subtle sweetness and a bit of foxy flavor that matches with cuisines using soy sauce based soup or meats including game meats.

06

Major Production Areas

The production areas of Japanese wine are concentrated in prefectures with high grape yields. When it gets cold, the water content is lowered to avoid freezing and the sugar content is increased, so a sharp difference in temperature between day and night is ideal for grape cultivation. Wine production is done all over Japan but the major production areas are in Hokkaido, Yamagata, Nagano and Yamanashi.

Hokkaido: European like climate

Hokkaido is the largest producer of wine grapes in Japan, and mainly European varieties are grown in the region. The absence of the rainy season during the flowering period and the absence of typhoons during the harvesting period also provide suitable conditions for the cultivation of wine grapes. Wine making is particularly active in two areas; the Sorachi and the Goshi Region. In Sorachi regions, there are many family oriented wineries. The production volume is limited, and many of the wines produced there are rare and hard to find.
On the other hand, in Goshi regions which includes Otaru City and Yoichi Town, it is home to many talented wineries, including Hokkaido Wine, one of the largest wineries in Hokkaido. There are wine productions in other regions of Hokkaido like in Tokachi where Tokachi Wine was the first winemaking company in Japan to be run by a local government. In recent years, as winemaking technology has evolved, the quality of the rich, unique flavors has improved, and the number of new wineries has increased in Hokkaido. In 2018, Hokkaido was accredited as the authorized Region by the National Tax Agency after Yamanashi.

Yamagata: Strong in Farming

When Japan's first wine was made in the beginning of the Meiji era (1868-1912), Yamagata Prefecture also began producing unique wines made from locally grown grapes. Excellent wines that are made from 100% grapes grown in Yamagata Prefecture and have passed the quality standard screening are certified as "Yamagata Prefecture Certified Wines". Many wineries are in the inland region and are one of the heaviest snowfall areas. However, it has a basin climate with high summer temperatures ideal for winemaking. Many vineyards are located on the slopes at the edge of the basin, which provides good drainage, low precipitation during the growing season, high sunshine during the summer, and low minimum temperatures, all of which are favorable conditions for growing wine grapes. The most common black grape grown is Muscat Bailey A, which accounts for about 30% of the total production. Production of Merlot and Cabernet Sauvignon is also on the rise. The most common white grape is Delaware, which is estimated to occupy the top position in terms of cultivated area in Japan.

Nagano: Mountains and Valleys

With relatively little precipitation and a large difference in temperature between day and night, Nagano Prefecture's natural conditions are ideal for grape cultivation, and a large number of high-quality grapes of both domestic and European varieties are harvested. As a result, many different types of wine can be enjoyed. Merlot is particularly famous. Most of the Merlot used in Nagano wine is grown in Shiojiri City. Shiojiri was the first place in Japan to conduct research on the cultivation of Merlot, and the city produces high quality grapes that are highly regarded internationally. The taste is very interesting and different from that of French grapes.
Around 2010, the number of wineries began to increase rapidly in Nagano Prefecture. The prefecture formulated the "Shinshu Wine Valley Concept" in 2013 to promote their region along with wine and classified it into four categories: Kikyogahara Wine Valley, Nihon Alps Wine Valley, Chikuma River Wine Valley, and Tenryugawa Wine Valley. All four are summed up and called the Nagano Wine.

Yamanashi: Leading Japan Wine industries

This is the birthplace of Japanese winemaking which began in 1874. The Kofu Basin, where viticulture is flourishing, has a basin climate with a large temperature difference between day and night, summer and winter, and weak winds throughout the prefecture. The soil is basically clay mixed with sand and gravel, which is not very suitable for rice cultivation, but is very suitable for growing fruit trees such as grapes. In 2010, Koshu was registered on the OIV (International Organization of Vine and Grape Industry) and in 2013, Muscat Bailey A was registered also. This allowed wines made from these two grapes to be labeled with the name of the variety when exported to Europe.
Also, in 2013, "Yamanashi" was designated as a "Geographical Indication" by the National Tax Agency to protect the name of origin. As a result, only wines that meet certain production standards and have undergone sensory testing can now bear the name Yamanashi.

In Japan, there was no need to make drinks from grapes because of the custom of making sake from rice and the abundance of drinking water. Until the Muromachi period (1333-1573), grapes were eaten raw. However, there is a record that wine from Spain or Portugal was drunk among the nobles during this period. This is said to be the first contact to wine for Japanese people. And in 1549, Francis Xavier, a Jesuit missionary, visited Kagoshima to preach Christianity offered wine to the feudal lords in the areas he wanted to evangelize. From around this time, as trade with the Netherlands and Portugal flourished, so did the wine culture spread around Japan. But, until Japan's rapid modernization in the Meiji Period, winemaking didn't begin domestically.
Winemaking in Japan were started by two young men who studied abroad in France and came back to establish the first domestic wine company in the Meiji Period. The Meiji government added the promotion of viticulture and winemaking as part of its policy of industrial development. At that time, there was a shortage of rice in Japan, so the government wanted to reduce the use of rice for any alcoholic production. Then the government imported grape seedlings from Europe and the United States and encouraged grape cultivation and winemaking in Yamanashi Prefecture and other areas.

While Japanese wines are still rare to the market, it is getting renowned worldwide with many award winning wines. Here are some of the recommended examples.

Wines from Grace Winery in Yamanashi has won Decanter World Wine Awards (DWWA) for 6 consecutive years since 2014. The Decanter World Wine Awards is the world's largest and most prestigious wine competition, organized by the English magazine Decanter, and is internationally known for its tastings.

Grace Extra Brut 2011 winning Platinum Award

Conducted under the auspices of the International Organization of Wine and Vine (OIV), Les Citadelles du Vin is a prestigious wine competition. In such a renowned competition, Suntory Wine International, part of a worldwide global company famous for Yamazaki Whisky has won Gold Medals for 5 consecutive years.

Suntory Tomi no Oka Tomi 2014 has won Gold Medals (Citadelles d'or)

Wines from Chateau Mercian has won various awards starting from Grand Gold Medal at International Competition of Wine in Ljubljana in 1989. Its Kikyogahara Merlot has been a signature wine whose gorgeous scent spreads over time and makes you enjoy the thickness and strength in the delicate taste.

Kikyogahara Merlot 2011

09

Overall Trends Recently Observed

According to the reports from the National Tax Agency, Japan Wine is expected to expand its share in the wine industry with the rapid increase in winery annually. Yet in 2017, Japan Wine is represented only 4.8% of the wine market. Now that the new rule regarding the standard for manufacturing methods and a quality indication of wines made in Japan is set in 2018, Japan Wine should be the next game-changing wine in the market. The rising trend in making Japan Wine is to produce it with low alcohol, sustainable, no or less chemicals, fewer fertilizers, biodynamic, etc. Since the vineyards are small, and the production of Japan Wine is limited, many are only sold locally. (Aside from the wines made by big companies) Keeping this rarity is also said to keep the taste and quality consistent. It might be a wise idea to keep an eye on these small wineries to find the diamond in the rough.

Japan has been putting efforts into globalizing their Japanese wines made purely from domestic grapes across the country. Bringing in both the local and international tourists to places such as wine valleys in Nagano to experience winemaking to tastings to many other first hands have getting to take shape in the last few years. While production areas like Nagano, Yamanashi, Yamagata, and Hokkaido have been in focus, there are many other great wineries in many other regions. Some like Cave D'Occi, a winery in the Southwestern part of Niigata city offers not just a tour but associated with restaurants, cafes and a spa where wine lovers can stay for a whole day to immerse themselves in this wonderland.

Cave D'Occi Winery

Cave D'Occi Winery

Built on a lush green hilltop in a valley embracing the vast ocean in Wajima City (largest city in Okunoto region) in Ishikawa prefecture sits the Heidee Winery. The winery doesn't use any herbicides or chemical fertilizers, harvest grapes by hand to avoid stressing the fruit, and adjust the temperature according to the fermentation conditions. In doing so, the owner of the winery aims to create a wine made from domestic grapes grown near the Sea of Japan to match well with seafood.

Heidee Winery

Heidee Winery

READ MORE

Five Best Wineries in Yamanashi

Breweries

READ MORE

Heidee Winery: Brewing Sea Wine in Noto Peninsula

Breweries

Nigata Pref. Nigatashi Nishikan-ku Kakudahama 1661

0256772288

[Wine Shop/Marche] 10:00-17:…

View All

This article was complied under the supervision of Mr. Jun Uoyama.