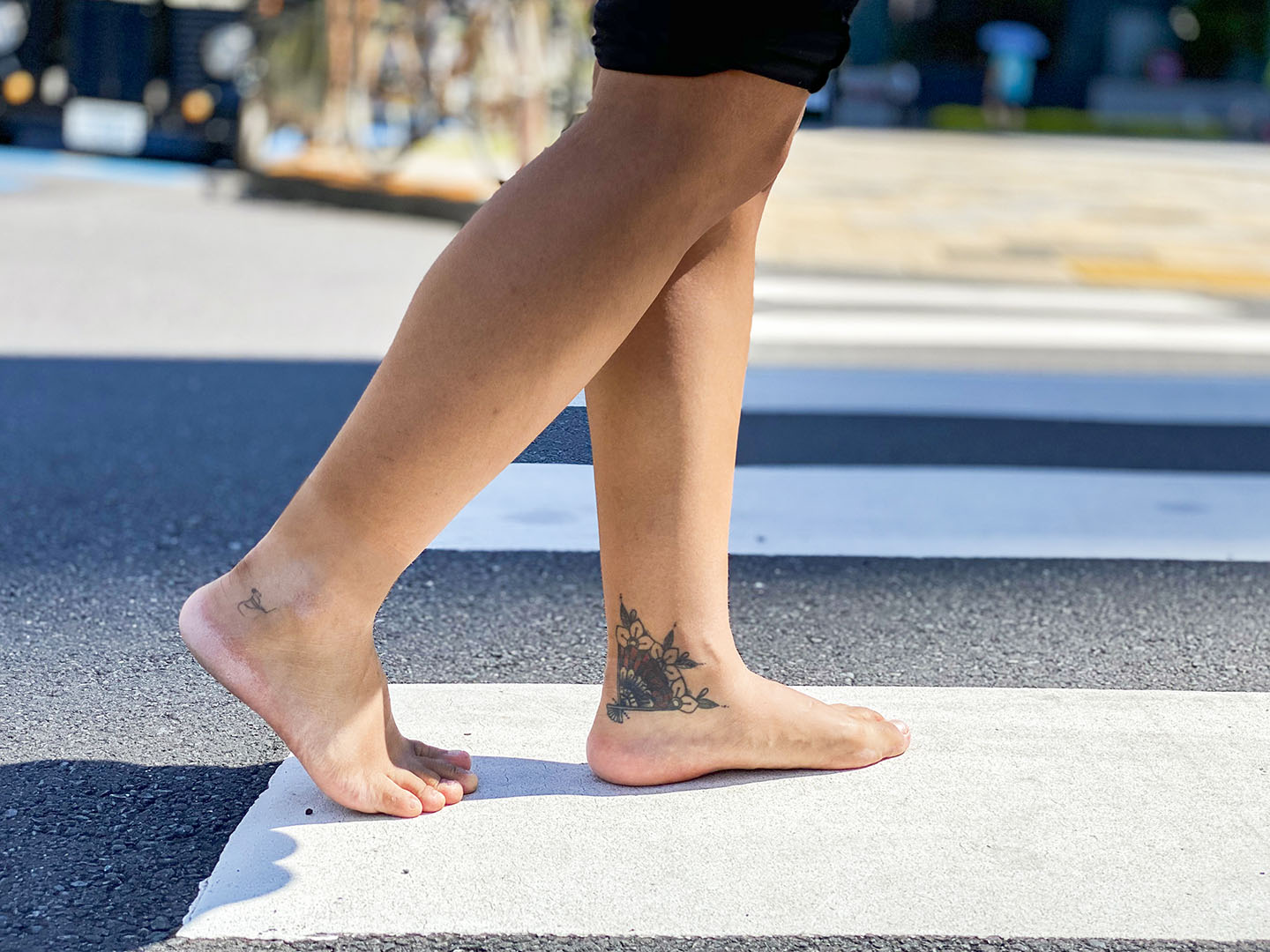 Any traveller visiting Japan will wonder what Japan's current stance on tattoos really is. And they will likely ask themselves many questions like "Are tattoos illegal in Japan?" "Can I expose my tattoo in public?" and find out that having tattoos makes things more complicated for them, namely if they want to use a pool, spa, gym or enter traditional environments like a ryokan. Here is a guide to help you understand the inky world of tattoos focused on the manners/etiquette that you may want to prepare yourself for the next trip to Japan.
01

How Do Japanese Perceive Tattoos?

Irezumi, or traditional Japanese tattooing goes back many centuries with evidence of tattooing for spiritual and decorative purposes since at least back in the Jōmon period (approximately 10,000 BC). Beginning in the Kofun period (300–600 AD), tattoos began to be used as a punishment for criminals, leading to negative connotations. At the beginning of the Meiji period, the Japanese government outlawed tattoos due to their association with criminal gangs and this stigma remains today. As a result of a dominant, anti-tattoo view and Japan's fraught history, tattooed people are often stereotyped as a criminal/anti-social people/yakuza/gangsters and are far more of a rarity in Japan than abroad.

Stereotypical image of a wabori tattoo that is more associated with the negative connotations and what yakuza would curve onto their body

Nonetheless, Japan has gradually become much more open in recent years concerning the topic of tattoos, compared to the past few decades. Especially among the young Japanese people, there are an increasing number of youngsters casually getting a tattoo as a fashion statement or lifestyle choice—a rather global trend.

Tattoo as a fashion

Still, the old perception of "tattoo equals bad" is not entirely gone just yet and only a very small minority of onsen (hot springs), pool, spa, gym, ryokan etc. allow tattooed guests. Even if the facilities allow tattoos, there are cases where they would ask the guests to cover it up with tapes to pay respect to those who haven't got one. With more tourists visiting Japan, it remains to be seen whether places and society as a whole will relax their rules and attitudes to tattooed individuals in the future.

On trial basis, some hotels distributes stickers to cover tattoo and made a rule that people can take onsen, go into spa, swimming pool and public spaces only if they can cover their tattoo with a single sticker of 8cm✕10cm. If you have sleeve tattoos and or yours is really big, it is highly recommended to contact the facility prior to your visit to check to make sure your entry is allowed or not.

"SUHADA SEAL" (one example of a tattoo cover sticker)

This sticker can be purchased from its online store. But there are other types of tattoo cover stickers which are sold at drug stores in Japan too so it would be wise to go look for the one that best fit with your tone of the skin and the size of your tattoo.

03

Basic Things to Know about tattoo in Japan

If you are in Japan and have tattoos, here are some things you should know. Or otherwise, you may want to call ahead and check for tattoo policies prior to your arrival especially at any gym, bathing facility or ryokan (Japanese style inn).

1)Tattoos are banned at most bathing facilities
If you have a tattoo you will be banned from pretty much any public bathing facilities. There will be a sign strictly warning to prohibit the entry of those with a tattoo. Even if you somehow get in to take a bath, it is likely that someone will let the staff know and kick you out.

2) Some swimming pools and beaches bann tattoo

In some swimming pools, the facility either completely banned guests with tattoos or asks to cover it up with a shirt or something. Disobeying the rules will cause not just embarrassment and distress to you but to others as well and will likely to bring about a confrontation. In the worst case, you may be asked politely to leave.

3)Many ryokans (Japanese inns) will not accept tattooed guests
Ryokan tends to be more in the countryside where there is an abundant volume of onsen, and heading to rural Japan is the quintessential way to experience a ryokan stay. However, in such traditional environments, tattoos are not looked on favourably. In order to avoid being turned away when you show up at your ryokan, it's best to know their policy, and to cover your tattoos for good measure. Even if you are accepted to stay, it is best to keep your tattoos covered in any public areas of the inn to respect other guests who dislike tattoos.
Alternatively, it might be wise to book a ryokan with kashikiri-buro, or private baths, which are available at larger onsen and many ryokan. This may also be an appealing option for those who'd rather not bare all in front of multiple strangers. However, kashikiri-buro or not, still, if you are accepted to stay, you would need to cover your tattoos to respect the others.

4)At temple or any other sacred places, cover your tattoos

As a sign of respect, it is much appreciated to cover tattoos at temples, shrines or any other sacred places. However, it is rare to find signs that ban tattoos at these places so this is purely up to the person to do so. But, if you can, do it.

04

Tattoos at amusement parks

Strictly speaking, on the official website of Tokyo Disneyland and DisneySea it bans "inappropriate apparel and tattoos" but it is a very rare situation to get the visitors being asked to cover it up or asked to leave. Same goes for Universal Studios Japan and many other amusement parks.

05

Tattoo Friendly Locations

In 2018, Tattoo Friendly Website was launched to help those with tattoos to find tattoo friendly ryokan (inns), onsen (hot springs), sentō (public baths), gyms, pools and beaches across the country rating them by how open they are to those sporting tattoos. Not every location listed on the web page is lenient with the tattoo policies however, it is clearly marked from lenient — "unrestricted" and "covered tattoos accepted" — to those that are a little more strict, with only smaller tattoos or tattoos with "special conditions" allowed.