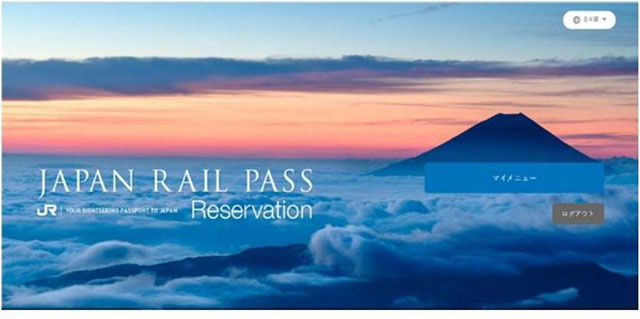 Often shortened to JR Pass, the Japan Rail Pass is a transportation pass that's designed specifically for visitors to Japan. It allows users to travel on the JR's trains (including Shinkansen services), buses, and ferries within the designated validity period.

Until now, it's been necessary to purchase a JR Pass voucher overseas from a designated agent, then exchange it for the actual pass after arriving in Japan. But beginning in June 2020, an online sales service will begin to make the purchase process more convenient and allow users to make seat reservations online.
01

What is the Japan Rail Pass?

The Japan Rail Pass was created to encourage visiting tourists to explore as many destinations around Japan as possible. It's only available to non-residents and must be purchased before arriving in the country. The JR Pass comes in two types - ordinary and green car - with the latter allowing pass holders to travel in green (first-class) cars that offer more spacious seats. You can choose from three different validity periods when purchasing a JR Pass - 7, 14 or 21 consecutive days - and there's also a special children's JR Pass available for kids aged 6 to 11 years.

If you want to know more about Japan Rail Pass services, please check the below links:
・How to Use the Japan Rail Pass
・JR Rail Pass Calculator - Save money on your trip

Shinkansen

02

Online sales start date

Online sales of the Japan Rail Pass will begin on Monday 1 June 2020, with the exact time of the service's commencement announced on Japan Railways' information site sometime after April 2020.

The official website for JR Pass sales is titled JAPAN RAIL PASS Reservation and will be accessible at https://www.japanrailpass-reservation.net, although it's not available until the service starts. To make bookings easier for non-Japanese users, the website will be available in English, Korean and Chinese (simplified and traditional).

When you buy a Japan Rail Pass through the official website, you'll be able to use the pass within one month from the date of purchase. The service will be available from 4:00 am to 11:30 pm (Japan Standard Time) seven days a week.

Through the website, you can also reserve seats (after purchase), although you won't be able to make seat reservations online if you didn't purchase your JR Pass through the site. Sales of children's JR Passes will also be available through the site, but only if the children are aged 6 to 11 on the date of purchase.

JR Passes purchased through the site can only be used by those who have a passport issued by a government other than Japan and who are visiting the country for sightseeing purposes. The types and prices of JR Passes are listed below:

Validity Period
Ordinary
Green Car
Adults
Children
Adults
Children
7 days
50,000 yen
25,000 yen
70,000 yen
35,000 yen
14 days
80,000 yen
40,000 yen
110,000 yen
55,000 yen
21 days
100,000 yen
50,000 yen
140,000 yen
70,000 yen

05

How to purchase and use a JR Pass online

After purchasing your Japan Rail Pass online and reserving your seats, you'll need to pick up your pass from the JR service window at a designated station in Japan. You must present your passport (and those of your traveling companions) at this time and will not receive your pass if you don't meet the eligibility criteria.

You can use ticket vending machines

You can also receive any reserved seat tickets at the service window or using one of the station's reserved seat ticket vending machines before passing through the automatic ticket gates. If you purchased your Japan Rail Pass from somewhere other than the online sales service, you'll still be able to use the reserved seat ticket vending machines installed at the stations.

and use automatic ticket gates

• Aside from purchasing a JR Pass for yourself, you can also purchase a pass for your travel companions (up to five additional people), provided they satisfy the eligibility requirements.

• You can purchase more than one Japan Rail Pass, but just make sure that the time periods don't overlap.

• Tourists who live overseas and have Japanese nationality are not eligible to purchase a JR Pass using the online service. Instead, you will need to purchase a voucher before departing to Japan. The release period of vouchers for Japanese nationals has been extended until 31 December 2023.