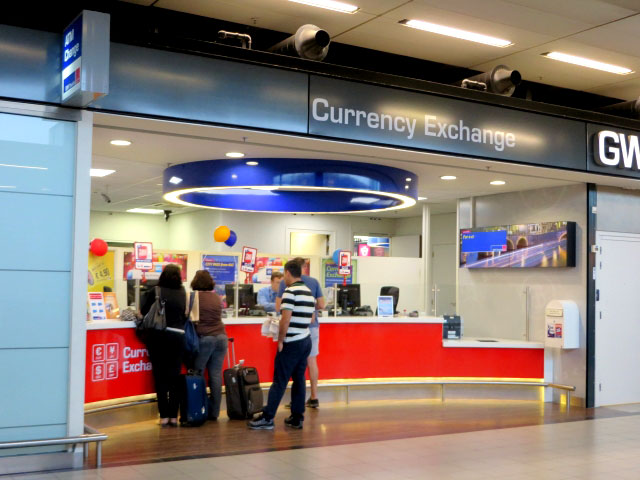 Japan is rapidly going cashless in the lead up to the Summer Olympics in 2020, with payments via credit card, Suica and ApplePay now available at various city stores.

However, cash might still be required for purchasing meals at local restaurants in smaller towns, as well as for local railways and taxis. So you should always have some on hand so that you don't run into trouble.
01

The main reason you need to carry cash in Japan

Using Suica IC card at the train station

Cash is needed to purchase and recharge electronic money cards, such as Suica and Pasmo, which are the most convenient means for making small payments in Japan.

Suica has the widest usage for payments at train stations, convenience stores, cafes and shops where electronic money is accepted.

Read more about Suica's latest deposit free IC card at:
Welcome Suica - Japan Railway Prepaid IC card

02

Currency exchange services in Japan

Currency exchange store in Kabukicho

If you arrive in Japan and are planning on heading directly to the countryside, then it's better to change money at the airport. While there are plenty of places to exchange cash in urban areas, there aren't so many exchange counters available outsides of the cities.

In this article, we'll briefly introduce some of the places where you can exchange money in Japan.

Airpot Exchange

The currency exchange counters at Japan's airports are an excellent option for those who want to have some Japanese yen in their wallet or purse as soon as they arrive. They will exchange most major foreign currencies if you are bringing cash from home with reasonable exchange rates.

Major international airports, such as Narita Airport and Haneda Airport, also have plenty of ATMs where you can access Japanese yen 24 hours a day.

Exchanging money at the hotel should be the last option because the exchange rates are usually quite poor.

While you can exchange a variety of currencies at large hotels in the cities, smaller hotels or ryokan rarely support exchange services (even for major currencies such as U.S. Dollars and Euros) and shouldn't be relied upon. So try to plan ahead and have enough Japanese yen with you for guesthouse and ryokan payments.

It goes without saying that most banks in Japan offer currency exchange services. However, you do have to complete a lot of documentation.

In addition, some local banks have stopped offering foreign currency exchange services due to the reduction in demand as credit card payments become more widespread.

06

Foreign currency exchange specialty store

The World Currency Shop

The World Currency Shop is a store that specializes in foreign currency exchange and has various branches throughout Japan. They usually offer reasonable rates and support a variety of currencies, so the chance of them accepting your country's currency is relatively high.

But just to be sure, always check online in advance if there is a branch in the town or city you plan on visiting and whether they support your preferred currency.

Aside from delivering mail, Japan Post has also a bank department called Japan Post Bank. They're renowned for their quick dealings in foreign currency exchange, making them a convenient option that's available in most towns and cities.

As their name suggests, Japanese convenience stores are convenient, offering a wide range of products and services. Most have ATMs that can be accessed 24 hours a day if you need Japanese yen, although you should keep in mind that there is a limit to the amount you can withdraw per transaction.

Aside from Seven Eleven, keep an eye out for Family Mart and Lawson convenience stores.

09

Currency exchange machines

Money exchange machine

Money exchange machines are becoming increasingly popular in tourist information centers, hotels, and commercial facilities in some downtown areas.

Business hours vary, depending on the installation location, but they are often accessible quite late at night, making them a convenient option.